Punjab Police recommend CBI to issue Red Corner notice to Rinda: Pakistan based terrorist is sending terrorists, explosives
CBI about issue Red Corner notice to Pakistani terrorist Rinda.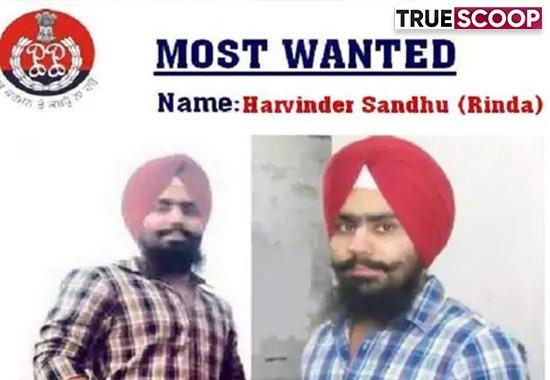 -

A Red Corner Notice will be issued against Harvinder Rinda, a notorious gangster turned terrorist. The Punjab Police has sent its recommendation to the Central Bureau of Investigation (CBI). Rinda is currently residing in Pakistan. From there, he is sending weapons to Punjab and attacks the security bases of the police.




Rinda's name had recently surfaced in the rocket attack on the headquarters of the Intelligence Wing in Mohali of Punjab Police. He is the most wanted criminal in the files of the Punjab Police. After the red corner notice is issued, efforts will be made to extradite Rinda through the Union Home Ministry and the Union Ministry of External Affairs.




Harvinder Singh Sandhu alias Rinda, a terrorist, who prepared a module with the help of ISI, is currently in Pakistan. There he has got the support of Pakistan's intelligence agency ISI. He is smuggling a huge amount of ammunition and weapons into India. He prepared many terrorist modules in Punjab. Through which he is carrying out the blasts.




The terrorists caught in Karnal also disclosed that Punjab and Haryana Police had arrested 4 terrorists from Karnal by conducting a joint operation, who were going to Telangana with explosives in Innova. Arms, ammunition, and IED were recovered from them. During interrogation, it was found that it was sent by Rinda.




Rinda got these attacks done, Harvinder Rinda recently got a rocket attack on the Intelligence Headquarters of Punjab Police. Earlier, he had conducted IED attacks in the CIA office of Nawashanhar, Anandpur Sahib, and police station-Kahlwan.