Published On
Chandigarh University Video leak case: Matter reaches HC; petition filed seeking CBI investigation
The matter of the video of girls taking a bath in the hostel of Chandigarh University, Mohali has reached the Punjab and Haryana High Court
Author :
Samriti Bharadwaj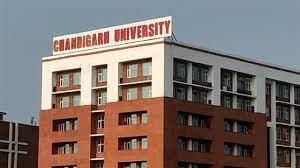 The matter of the video of girls taking a bath in the hostel of Chandigarh University, Mohali has reached the Punjab and Haryana High Court. A CBI investigation into the situation has been asked in the petition submitted in this case on behalf of High Court lawyer Jagmohan Bhatti. This petition was just submitted to the High Court registry, and a hearing date may be set soon.
The petition has sought a CBI inquiry into the matter expressing dissatisfaction with the investigation conducted so far. The university administration and the Punjab government are accused in the plea of failing to secure the safety of the girls, instilling a lot of fear among the students. CBI investigation is necessary in this case to bring out the truth.
Leaked videos showed some girls bathing at Chandigarh University in Ghaduan, in the Mohali area of Punjab. In this case, an MBA student of the university itself has been accused. The accused student has been arrested by the police. In addition, two young people from Shimla in Himachal Pradesh have been arrested. The SIT of Punjab Police is interrogating the three by taking them on remand for seven days.
According to the petition, police sources said that when the accused girl came to the hostel, she had an old mobile phone, which she has now sold. However, the girl admitted under questioning that she can't recall to whom she sold this mobile. 23 videos of herself and a conversation with accused youth Sunny Mehta were discovered on her new phone.
In addition, the police are working to retrieve the cellphone data of roughly 16 individuals connected to the four mobiles used by the accused Sunny Mehta and Rankaj Verma, who were arrested in Shimla. There was a lot of ruckus in the university campus for two days regarding the matter.
It was said in the petition that this matter is not as small as it appears. Therefore, a CBI inquiry is necessary for an in-depth investigation of this matter.