Chetan Sharma sting: BCCI Chief selector makes shocking revelation 'Virat Kohli lied, Players takes injection to get fit…"
Among a wide range of matters that he revealed today in the sting, he said Virat and Rohit have no rift, however, the two have a lot of ego issues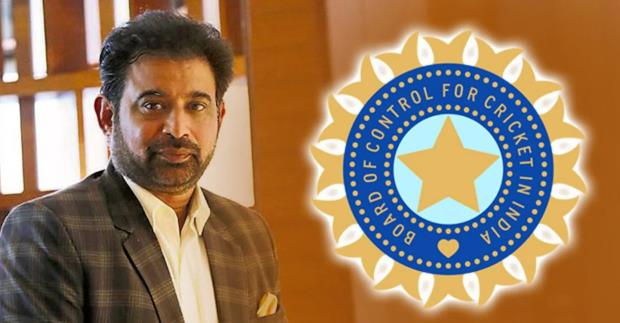 -

BCCI chief selector Chetan Sharma has been caught amidst a massive storm after he made some shocking revelations on a range of matters associated with Indian Cricket and former team India captain Virat Kohli.

He went on to spill the beans on several high-profile classified materials during a sting operation conducted by a TV channel. Sharma, who was recently reinstated by the BCCI after being removed following India's showing in the T20 World Cup in Australia, was seen during the sting operation casting aspersions on players like Virat Kohli and Jasprit Bumrah. Sharma also allegedly revealed his internal discussions with head coach Rahul Dravid and Virat Kohli during the sting conducted by Zee News.

Among a wide range of matters that he revealed today in the sting, he said Virat and Rohit have no rift, however, the two have a lot of ego issues, he went on to equate him with, Amitabh Bachchan and Dharmendra, saying the duo are "Big Film Stars."

Read the detailed report in the Twitter thread:
Chetan Sharma 𝙨𝙥𝙞𝙡𝙡𝙨 𝙗𝙚𝙖𝙣𝙨 in an exclusive sting operation by Zee News.

Here is the full thread 🧵#BCCI #IndianCricketTeam #ChetanSharma #SouravGanguly pic.twitter.com/rWWSQonYIl

— CricTracker (@Cricketracker) February 14, 2023
Sharma went on to allege that a lot of players take injections to expedite their return to competitive cricket despite being 80 to 85 per cent fit, where he also revealed the difference of opinion, he had with the management over Jasprit Bumrah's return.
Sharma also alleged that there was an ego tussle between former captain Kohli and former BCCI president Sourav Ganguly. On Virat Kohli's captaincy, the former fast India bowler revealed that Virat believes Ganguly is behind his captaincy dropout case, however, there were 9 other people in the conference, and the former BCCI President even said Virat to rethink, although he didn't hear that properly.
Among other matters, he revealed that Hardik Pandya will take over as T20I captain, besides taking credit for bringing the likes of Suryakumar Yadav, Ishan Kishan, Shubham Gill, and 15-20 other players to the team.
After all the shocking revelations made, the future of Chetan Sharma future significantly remains in the doldrum and whether Rohit Sharma and Hardik Pandya will like to sit in with him for the team's future ahead, knowing that he has leaked the internal discussions of the team in public will be a point to consider.