Published On
Class OTT release date: When & where to watch the Indian adaptation of Spanish web series 'Elite'
Class will revolve around relationships, friendships, instances of hatred, clash, etc. Author :
Guneet kaur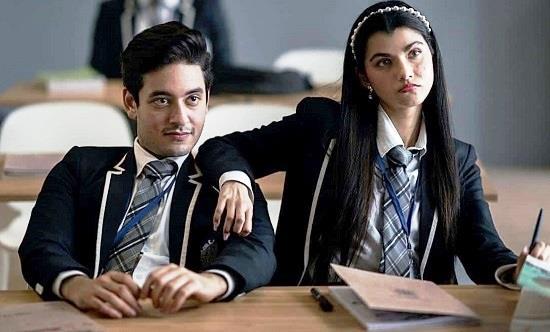 Undoubtedly, Elite is one the most-loved web series of all time. The series keeps everyone on the edge of their seats because of over-the-top plot twists. The series unlike any high school drama, it focuses on how growing up faster than your age can have devasting consequences. The Indian makers have now decided to release the Indian adaptation of the famous web series Elite with the name of 'Class.' The makers have announced that Class is all set to hit the OTT very soon.
Directed by Ashim Ahluwalia, Class is all set to release on 3rd February 2023 exclusively on Netflix. Netflix has shared a very interesting image to make their audiences aware of the Class of 2023. The image features Gurfateh Pirzada, Anjali Sivaraman, Ayesha Kanga, Chayan Chopra as Dhruv, Chintan Rachchh, Cwaayal Singh, Madhyama Segal, Moses Koul, Naina Bhan, Piyush Khati and Zeyn Shaw as Neeraj, Suhani, Yashika, Faruq, Balli, Saba, Sharan, Koel, Dheeraj, and Veer.
The series is set in a Delhi school called Hampton International. The school basically is full of elite academy students. The need to survive in school is so high that even the slightest trigger can lead to huge fights or even a crime. The plot takes a turn when three scholarship students enter the world of students born with a silver spoon. The clash between elite students and ones who have nothing to lose is something that cannot be missed. Class will revolve around relationships, friendships, instances of hatred, clash, etc. Class will start with a devastating murder and every individual in the series will be having their own motive to kill the deceased. Although all the students are suspicious of murder but not more than a totally new group that will bring unexpected twists and turns in the series.
Netflix while sharing the trailer of Class wrote, "what unfolds in the posh lanes of a Delhi school? Where will their lives take them? The questions, for now, are unanswered, but they will be answered real soon."