Published On
CM Bhagwant Mann's Roadshow in Sangrur: Said Many have been jailed for corruption in Punjab, bail will not be granted
CM Mann did a roadshow in Sangrur.
Author :
Chanderveer Singh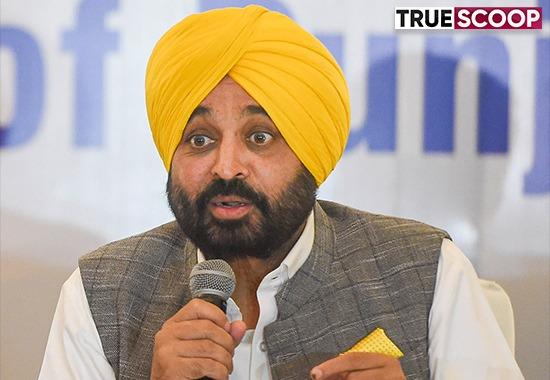 On Thursday, CM Bhagwant Mann did a roadshow due to the by-election at the Sangrur Lok Sabha seat. The roadshow started from Bhadaur. Here Mann said that he has put many in jail for corruption in Punjab. A list of many more of them have been prepared. Mann said that he will act so harshly that he will not even get bail. Mann appealed for the victory of Aam Aadmi Party's (AAP) candidate Gurmel Singh here.

CM Bhagwant Mann said that the Akali Dal people are saying that if you make an MP, then the detained Sikh will be released. In which of the following rules it is written that the detained Sikhs will be released after becoming an MP? If it is so, then why did Harsimrat Kaur Badal and Sukhbir Badal not free the detained Sikhs. Both of them are also MPs. Mann said that I also want that those whose sentence has been completed, should come out of jail.

Mann also took a jibe at Simranjit Mann, the head of SAD Amritsar. Mann said that Simranjit Mann is carrying a sword and roaming around. We are talking about love and progress and he is talking about the sword.

CM Bhagwant Mann made a big attack on BJP candidate Kewal Dhillon. Mann said that He has 2 houses in Spain. Spain means drug smuggling. Only such people have their homes there. Dhillon is talking about building an airport in Sangrur. People here are not fit to board the bus. This airport will also be useful for them.