Published On
Congress Chintan Shivir: One family one ticket, One post-fixed term imposed; Gandhi family exempted
In the Congress Chintan Shivir, two key decisions were taken in the form of One family one ticket, and One term fixed post
Author :
Malkit Singh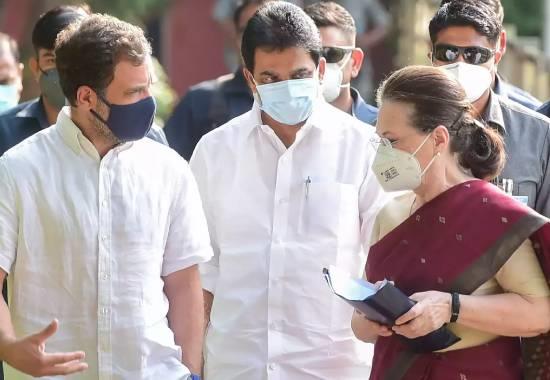 The three-day
Congress Chintan Shivir
kickstarted on Friday in Udaipur with Sonia Gandhi taking key decisions in order to avert poll debacles in the future. The Congress Chintan Shivir is a brainstorming session organised to discuss the ideas to form certain rules which the party have to follow. On Friday, the Congress Chintan Shivir was attended by Rahul Gandhi and focused on the time-bound restructuring of the national decades-old party, finding ways to combat the politics of polarization and also getting ready for the battle for the forthcoming electoral challenges.
In the Congress Chintan Shivir, two key decisions were taken in the form of One family one ticket, and One term fixed post. In Udaipur Congress Chintan Shivir, it was decided that only one ticket will be given to a member of a family in which multiple leaders are present. Congress often gets slammed by its own party members over the distribution of tickets. As a result, many of its loyal members have took the route of mutiny. In order to curb the mutiny, the Congress Chintan Shivir arrived at the One Family One Ticket Policy.
Furthermore, the grand old party also reached a consensus on the One Post Fixed Term Policy. Under this, the tenure of State Congress Chiefs and others will have a fixed term. In the One Post Fixed Term policy, a member holding the chair for 5 years will not be given any post for the next three years.
It is pertinent to mention here that the key decisions taken in Congress Chintan Shivir have exempted the Gandhi family. It means the family of Sonia Gandhi which includes Rahul Gandhi and Priyanka Gandhi can hold any office inside the Congress in a timeless manner.