Published On
Congress vs Vigilance: "arrest whosoever you want to" says Congress President Raja Warring
Congress has started a war against the AAP government amid the vigilance action against former ministers in Punjab Author :
Guneet kaur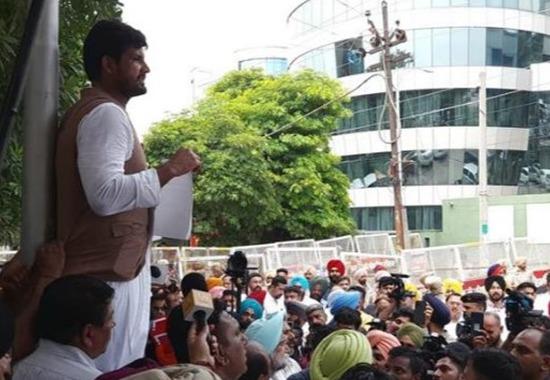 Congress has initiated a war against the Vigilance Bureau for taking unnecessary actions against former ministers. The party members have gheraoed the Vigilance Office in Chandigarh on Monday.
Many MPs, former ministers and MLAs were also present during this time. Punjab Congress President- Raja Warring told Vigilance, "arrest whosoever you want to, we all are here. Don't harass the party and its leaders every day by calling out names."
Warring further added that he is being threatened by the Vigilance every day. Aam Aadmi Party now and then is trying to scare Congress in the name of Vigilance. This atmosphere is being created by the ruling party for the past 5 months. Congressmen are being arrested in their sleep. He also said that the ministers are not thieves, call them with dignity by issuing a summon.
He impressed on the point, "the gimmick of catching your minister was not at all needed. You arrested Vijay Singla, but the Advocate General himself told that nothing was recovered from him. If Singla is corrupt, why does he attend all the meetings of AAP?"
Bharat Bhushan Ashu told the Vigilance that they can call him whenever they need him and he will be there. He also claimed that nothing has come out in his case despite 5 months of investigation. We are not afraid of anyone. Call whenever you need it, we all are ready.
Former Congress Ministers are on the radar of the AAP Government. Sadhu Sigh Dharamsot has been arrested and put in jail. A case has been registered against Ashu also. Even the interrogation of Former CM Captain Amarinder Singh is also possible in the agricultural machinery scam.