Published On
COVID New Variant: What's this new variant, Characteristics & Symptoms of new Variant; 2 cases in Israel
One such new variant has surfaced in Israel. On Wednesday, two cases of new variants of COVID-19 have been reported in Israel.
Author :
Rohit Gupta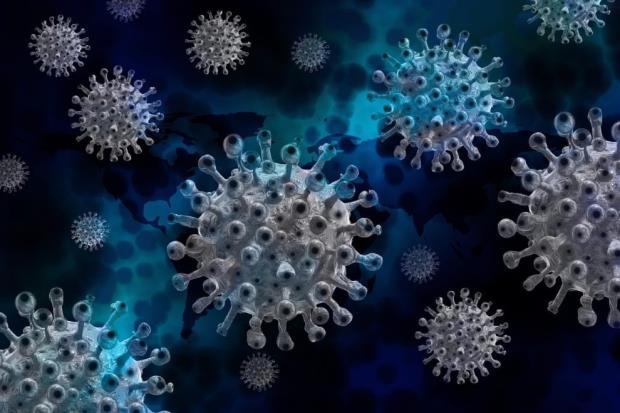 A slightly increasing pace has been seen in the cases of Coronavirus around the world.
But so far the biggest concern for people and governments is that new variants of the virus are coming up again and again, which has increased the challenges of eliminating COVID.

One such new variant has surfaced in Israel. On Wednesday, two cases of new variants of COVID-19 have been reported in Israel.
In such a situation, the world is not yet able to understand how to react to this new variant. This variant has been detected at a time when Covid cases are increasing rapidly in China.
Significantly, SARS-CoV-2 i.e. the most deadly and rapidly spreading variant of coronavirus, Omicron Variant was detected in South Africa last year.
After this, this variant rapidly reached different countries of the world and due to this variant, there was an increase in Covid cases in many countries.
On the other hand, earlier the Delta Variant had also done the work of increasing the case worldwide. In such a situation, the variants coming out every time are a cause for concern.
At the same time, in such a situation, let us know about the variants that have appeared in Israel, how dangerous it is and what are its symptoms?
What is the new variant?

The new strain is linked to two sub-variants of Omicron. These two sub-variants are known as BA.1 and BA.2. Two people found positive from the new variant were passengers arriving at Ben Gurion airport in Israel. No name has been given for the new variant yet.
What are the characteristics of the new variant?
According to the information received, mild symptoms of fever, headache and muscular dystrophy have been seen in people infected with the new variant of the corona. They do not require any special medical help. Both the infected patients are teenagers.
Where did the new variant come from?
Israel's Ministry of Health has not yet completed its research to answer the origin of the variant. Nashman Ashe, director-general of the Ministry of Health, said that the variant may have originated in Israel. It is possible that both these teenagers got infected before boarding the flight.
How worrying is the new variant?
Israeli health experts say that it is common to have a joint strain. This happens when there are two viruses in the same cell. When they start growing, they exchange genetic material. Because of this, a new virus is formed. For the time being, it has been told the reason for the new variant.