Published On
Increased crime rate in Ludhiana calls for Government's attention
Collective efforts needed to check robberies and crime against women. Author :
Sukhmani Kaur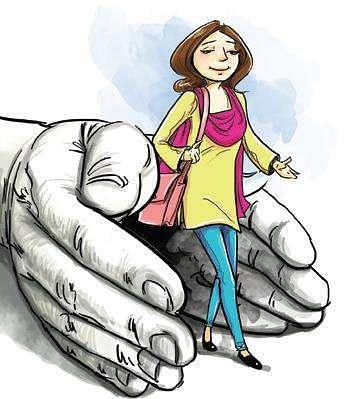 Crime incidents in Punjab shot up by 43.5% in the last five years (57,739 in 2016 to 82875 in 2020). Of the 82,875 criminal cases registered in 2020, 5.83% of cases were related to crimes against women, 7.3% of them violent.
In the last 20 days, crime incidents ranging from kidnapping, carjacking, snatching, robbery, and firing were reported in ludhiana city.
The city is witnessing a huge spike on a daily basis.
"So here we are living in a society where we talk about a 3-year-old girl being raped. The criminals do not even leave a 40-year-old lady," says Savita Mishra.
She adds "I am going to tell you about an incident that happened with my mom two days back at Ghumar Mandi Chowk, Ludhiana. My mother was going shopping when two boys snatched her neck chain."
This incident took place in the evening. I have been watching the steep rise in crime cases in Ludhiana for th e past few days. I appeal to the police to look into such matters," says Savita Mishra.
Harleen Kaur, a sports player says, "Don't blame girls and women for how they choose to dress.
Violence can't be prevented by limiting the freedom of girls. This only allows the violence to continue because it motivates the criminals.
There must be the deployment of police officers outside public places in general so that criminals should be caught red-handed.
Should we stop playing tennis because of the way our body is projected? Our dreams matter more than our clothes."
Sharing an incident, Tavleen Bhatia says, "I have been witnessing that there is a huge rise in kidnapping and robbery incidents in the city.
Some helpline numbers are;
1. Student / Child helpline: 1098
2. Women Helpline Punjab: 1091//112