Published On
CU video leak case: Argument on Rankaj's bail plea; SIT opposed; Court reserved judgment
The forensic investigation report of the seized mobile is yet to come Author :
Samriti Bharadwaj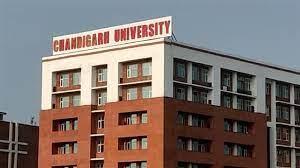 Regarding Rankaj Verma's request for regular bail in the Chandigarh University (CU) video leak case, the Kharar Court has reserved judgment. The court is likely to give its verdict on this application on October 6. The SIT opposed this bail request earlier in the hearing.
According to the information, the Punjab Police said in response that the clean chit has not been given to the accused Rankaj yet. His role is being probed. The forensic investigation report of the seized mobile is yet to come.
On the other hand, Rankaj's lawyer said that he is innocent. The accused made a DP by picking up his picture from social media. He was not in contact with the student who was charged nor did he know any of the other accused. He has been wrongly charged in the matter. He is entitled to bail. After Rankaj's earlier bail application was withdrawn, the second application was submitted with the new information.
The student was taken into custody by the police on September 17 after a ruckus at the institution. Interrogation led to the arrest of Sunny Mehta and Rankaj Verma in Shimla. After that, an Arunachal Pradesh-based soldier named Sanjeev Singh was apprehended on September 24 during the additional investigation.
The police have claimed that in the investigation so far, no video of anyone other than the accused student was made. The results of the forensic analysis of the accused's cell phones, however, have not yet been released. The accused allegedly used to chat with the accused girl on WhatsApp by sharing Rankaj's profile picture. Sunny Mehta of Shimla was also good friends with the girl.
The girl had said in the statements that she was being blackmailed. However, there are still a lot of unanswered questions in this case that the police have not yet been able to address.