Published On
CU Video leak case: Police interrogating army jawan posted in Jammu; SIT looking for his connection with the girl
This army soldier is being questioned by Jammu Police.
Author :
Samriti Bharadwaj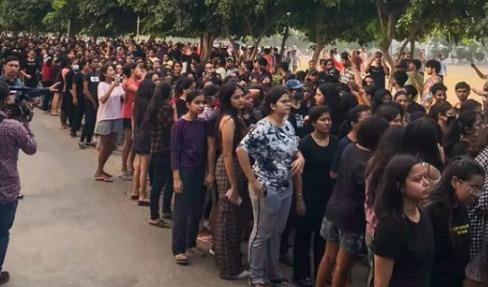 The SIT of the Punjab Police is questioning the three defendants, including a student, in the Chandigarh University (CU) leak video incident. At the same time, the matter has become more complicated due to the entry of Army jawan Mohit Kumar allegedly as an important accused in the case. This army soldier is being questioned by Jammu Police.
He is also subject to direct questioning by the Punjab Police SIT. Sources said that if his involvement in the case comes to light, he may also be arrested. Police are also trying to find out how the university student, who is originally from Shimla, came in contact with this Army jawan, a resident of Mukerian in Punjab.
According to the information that was given, Mohit had put Rankaj Verma's WhatsApp profile picture. The police are also trying to collect the link with his rank. The girl has already said that she is a victim of blackmailing. The 23 videos that have surfaced so far were all of her. The investigation into Mohit's role is now ongoing.
According to the information, the girl who was accused of the incident was being questioned by the warden on Saturday when she received messages from the army jawan's phone telling her to delete the video. The forensic report in the case is still awaited by the police. The police seized the girl's phone as well as that of Rankaj Verma and Sunny Mehta.