'Dear Team India..': Here's what PM Modi said after Team India's heartbreaking World Cup 2023 loss
After Team India's heartbreaking defeat in the World Cup 2023 final, Prime Minister Narendra Modi penned a note to boost the morale of the Men In Blue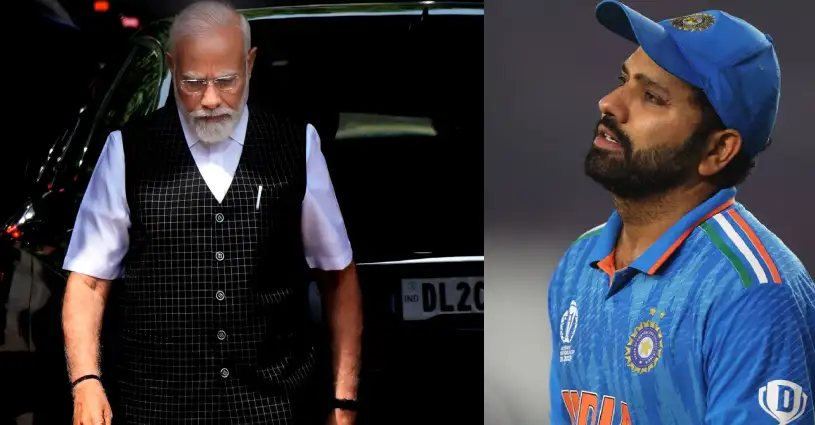 -

A billion dreams were shattered on Sunday after Australia defeated India in the ICC Cricket World Cup 2023 final. Australia won the ICC Cricket World Cup title for the sixth time. Pat Cummins & Co won the historic match by 6 wickets at the World's largest Narendra Modi Stadium. As expected, the ICC Cricket World Cup 2023 final was a star-studded affair. From Bollywood celebs to the Prime Minister of India, everyone attended the match in the stadium to cheer for Team India.

After Team India's heartbreaking defeat in the World Cup 2023 final, Prime Minister Narendra Modi penned a note to boost the morale of the Men In Blue. PM Modi on Team India World Cup 2023 loss wrote, "Dear Team India, Your talent and determination through the World Cup was noteworthy. You've played with great spirit and brought immense pride to the nation. We stand with you today and always."

Mohammed Siraj breaks down after Team India's World Cup 2023 defeat

When Australia hit the winning runs, Mohammed Siraj broke down on the field and tears rolled down his cheeks. Seeing Mohammed Siraj crying, Jasprit Bumrah came to him and consoled him. Notably, after Team India defeated New Zealand in the World Cup 2023 semi-final, he posted a heartbreaking post of his late father.