Published On
Delhi Police shares a clip over road awareness writes, 'Road par nahi chalegi....': Click to watch the video
36 second clip is viral on the social media, people asking whether he is alive or not
Author :
Ujjwal Samrat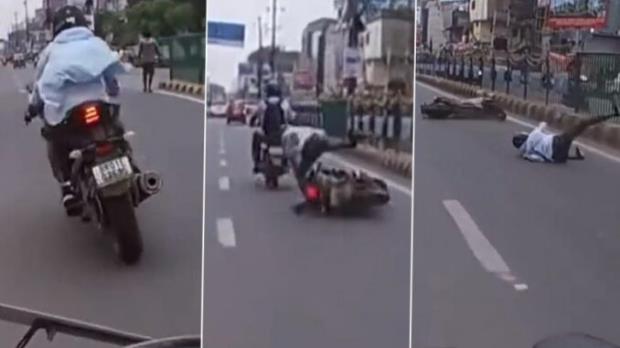 A 36-second video clip has been shared from the official Twitter handle of the Delhi Police to raise awareness among the public against rush driving.
In the clip a youth is seen performing stunts on his bike, moments later the youth loses his balance and fell off the bike sliding on the road the clip has 'meri marzi' song in its background.
The caption of the video reads, "Road par nahi chalegi TUMHARI MARZI, Aise stunts karoge toh jodne ke liye bhi nahi milega KOI DARZI! #SpeedKills #RoadSafety." The clip has received over 89 thousand views with over 754 retweets.
The Twitteratis have responded in a different fashion over the clip. Some asked, "Whether he is really dead?" The clip has been liked by over 4042 times. However, the action taken by the Police is still not known.
Watch the Video here: