Published On
Despite distorted law and order situation, no full-time Home Minister in Punjab
Khalistan Zindabad's slogan on the wall near Devi Talab Mandir is yet another failure of Punjab intelligence and raised questions about the law and order situation. Author :
Chanderveer Singh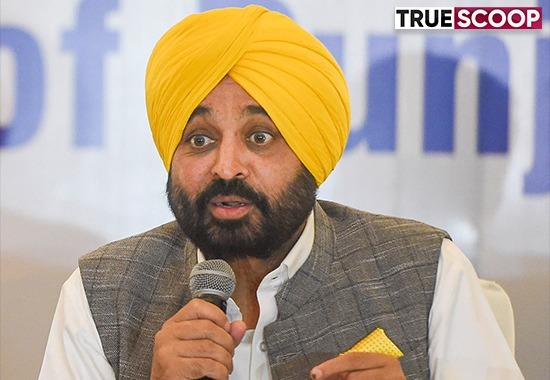 Just on the day of the arrival of two CMs in the city Jalandhar for visit, Khalistan slogans were written on the wall near Devi Talab mandir. It seems to be another failure of Punjab intelligence because the whole city was sealed three days before the event. Heavy deployment of the police force was done and barricading was also done in various places. A special team was come from Delhi and took the control of the city.
Even the police had already taken the licensed weapons of the people of Jalandhar.
Now the questions related to the law and order in the state were raised against the government. Because a similar incident took place in Faridkot too.
Earlier, there was an attack on intelligence headquarters in Mohali. Government is already on the back foot due to Moosewala's Murder.
Here one more question is being asked by the experts why does Punjab is not having a full-time home minister? When the Aam Adami Party is in opposition they use to criticize Congress and the then CM Amrinder Singh for keeping the home ministry with himself. Now AAP came into power they also doing the same.
Law and order are serious issues in Punjab. Welfare policies are good for nothing until government fails to provide a safe environment to live in the state. Failure of government and intelligence can't be acceptable for long. Questions are also pointed out to CM that why a leader like Aman Arora, MLA from Sunam is not in his cabinet.
Experts believe that it can be said that CM Mann's government fail to meet the expectation of people at least on the law and order front in its first three months before giving free electricity, free bus travel, and much welfare, the government should focus on giving a terror and fear-free state.