Published On
Diljit Dosanjh's 1984 Sikh riots based OTT 'Jogi' is giving the audience goosebumps; Presenting the truth of the massacre
The movie shows the agony and sorrow of the 1984 riot victims
Author :
Samriti Bharadwaj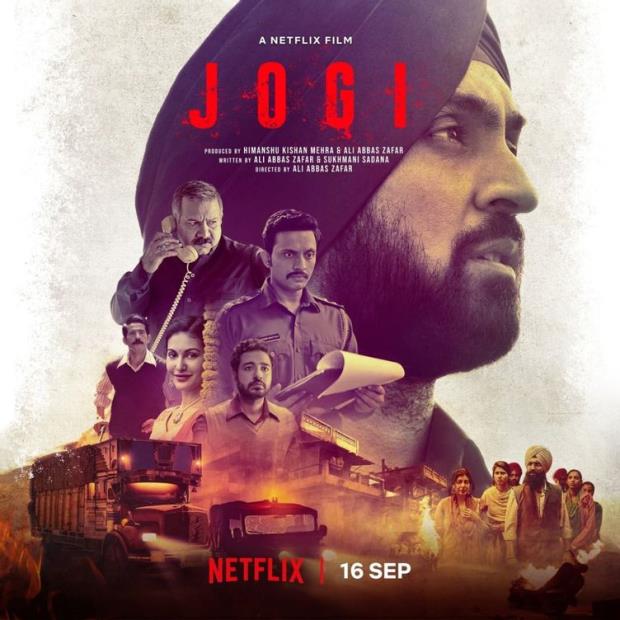 Jogi, currently streaming on Netflix, is a traditional rescue thriller put together from real elements. The acting of Punjabi actor Diljit Dosanjh is giving goosebumps to the audience. From action to the dialogues, everything in the movie gives a shrill to you. The story of the film is very close to the reality of the victims of the riots.
The movie shows the agony and sorrow of the 1984 riot victims by using them as the basis for action melodrama that is woven with a tragic love story that is revealed to the public at the end of the movie in order to offer a shocking twist.
Amidst all the characters, Diljit stands out. Any talented actor would be pleased with the elegance and finesse with which he conveys the helplessness and vulnerability of his role. Up till some big performers enter to share his burden, Diljit effortlessly carries this part of the movie. In one incident, which is also depicted in the teaser, some individuals assault Jogi and his father inside a bus. A hapless Jogi screams, "Hamari kya galti hai (what is our fault)?" You start feeling pinched by Diljit's delivery of that line.
Hindi film has frequently recreated those three dreadful days in 1984 when Delhi burned after Indira Gandhi's death, but this movie goes really close to that reality. 'Jogi' goes back to those terrible times and reminds us of them.
Diljit Dosanjh, a singer-turned-actor, gives one of the best on-screen performances by a Bollywood leading man in recent times, displaying a vulnerability infrequently seen in mainstream Hindi films. He is skillfully supported by a potent supporting cast and sensitive direction from Ali Abbas Zafar. There have been many Punjabi-language Indian films on the 1984 violence. But there haven't been many depictions of the horrors of that year in popular Hindi movies.