Published On
Disha Patani B'day: 'Hot & Bold' Know what makes THIS glamorous actress different from other B-Town girls; 5 PICS
Disha has turned a year older today, as she celebrates her 30th birthday on the 13th of June.
Author :
Rohit Gupta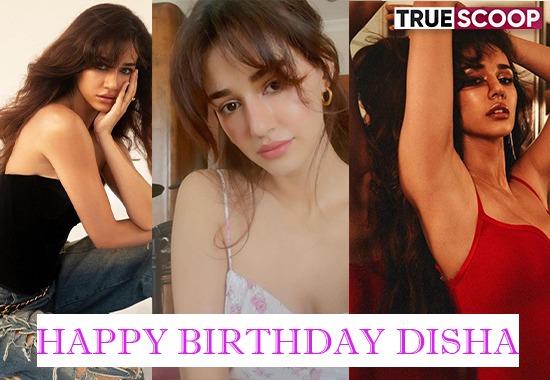 Disha Patani Birthday: Bollywood Actress Disha Patani who once won the title of National Crush is one of the hottest divas of B-Town. The way she has maintained herself is commendable. Disha has turned a year older today, as she celebrates her 30th birthday on the 13th of June.

Her beauty and fitness are often the subjects of discussion amongst people. Disha herself is also seen giving fitness motivation to the fans through her social media accounts. Due to her toned body and hot looks, she often gets her fans drunk.
But there was a time when she made a shocking disclosure that no boy had ever flirted with her. In a 2019 interview, Disha revealed that since growing up, no boy ever told her that she was hot or even flirted with her.
"In my whole life, no man has come up to me and said that he finds me hot. Nobody flirts with me; none of them even tried to do it".
She talked about people being afraid of her, not only this, she also told about her upbringing to be like that of a boy. She said, 'My father raised me like a boy. I kept my hair short till I was in ninth grade. I started growing my hair only after going to class 10th. I was a girl living on my own. In school, I was a quiet girl and confined myself to the last bench.

Disha Patani was born on June 13, 1992, in Bareilly, UP. Disha's father is a police officer and her sister is in the army. Disha herself wanted to become a pilot, but life had something else to offer. Today she is one of the hottest beauties of B-Town. She completed her studies at Amity University, Lucknow and continued modelling simultaneously.
Disha also participated in a contest in Mumbai and she got selected there after which many projects came to her one after the other and she started her career through an advertisement.
Check Photos: