Published On
Doctor hangs himself to death after financial threats, borrowed 10lakhs for daughter's marriage
He was receiving frequent threats for failing to repay the debt set out for his daughter's wedding
Author :
Nishtha Jairath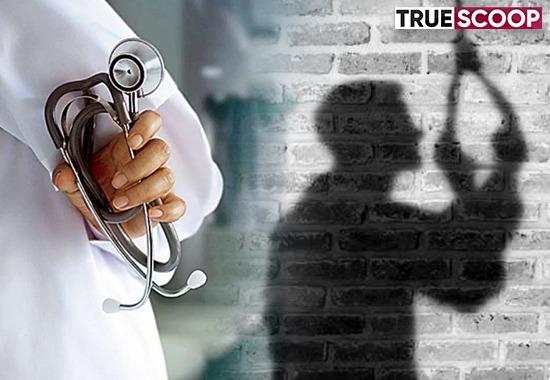 Due to financial difficulties, a doctor committed suicide by hanging himself in Amritsar, Punjab. He was receiving frequent threats for failing to repay the debt set out for his daughter's wedding. Preetpal Singh (47), a native of Thana Gharinda's Laddewal hamlet, has been identified as the dead. The police have begun an investigation based on the deceased's brother's statement.
Sukhwinder Singh of Laddewal village stated that his brother Preetpal Singh operated a clinic in Jathul. Preetpal was a father of two sons and one girl. A loan of ten lakh rupees was taken out on interest for the daughter's wedding around 8 months ago. Repaid the loan amount for a while but was unable to do so afterward. Sukhwinder stated that the loan providers were putting pressure on Preetpal to return the money. He was threatened with a criminal charge to be filed against him. His brother was concerned about it. Preetpal committed suicide by hanging himself in the residence after being disturbed by the accused's threats.
Also Read: 'Want to protect life, livelihood, but not like this': SC on plea against Shaheen Bagh demolition
A case has been filed against the accused:
The police officials have registered a complaint against Jagdeep Singh of Jathul village, Pankaj Arora, proprietor of Swami Medical Store in Katra Sher Singh, Parvez, Kanwaljit Singh, Sukhraj Singh, resident of Khasa, Bittu, Gurdev Singh, and Malkit, resident of Rajatal, based on the brother's statement. The police is attempting to apprehend the accused.