Doug Gerber video: Kansas City manager sacked after private clip leaked to employees
After Doug Gerber's private video was emailed to other employees, he was suspended from the post of Kansas City Manager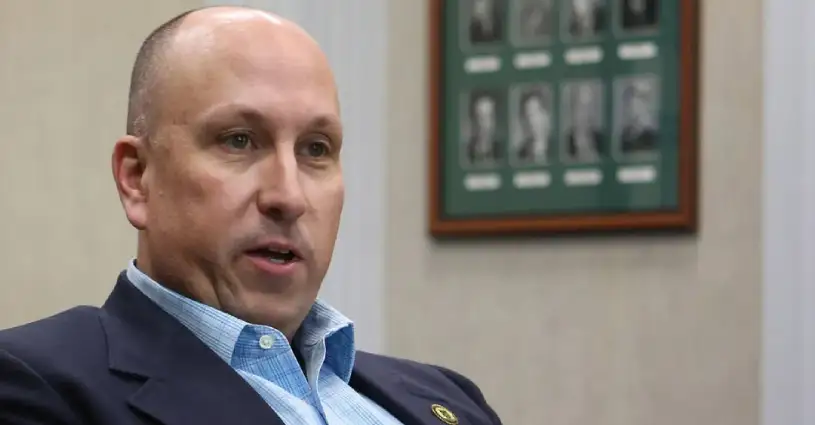 -

Kansas City Manager Doug Gerber was recently embroiled in a disgusting controversy after his private video was sent to other employees of the club. After Doug Gerber's private video was emailed to other employees, he was suspended from the post of Kansas City Manager. Doug Gerber viral video reportedly showcased the Kansas City Manager performing 'self pleasure' act on a couch.

Kansas City Manager's leaked video was emailed to several employees from an anonymous account with the subject line saying 'MOST IMPORTANT.' Doug Gerber who reportedly earns $190,000 a year as Kansas City Manager was suspended for the act.

Doug Gerber's private video was reportedly filmed by himself. Doug Gerber in his viral video was alone. As per US media reports, Kansas City Star reviewed the tape after obtaining email records through a public information request.

It is pertinent to mention here that who leaked Doug Gerber's video has not been revealed yet. However, in the email, the sender reportedly wrote that they wanted to expose Gerber's online behavior, suggesting the private clip was to entice someone, seemingly without proof. The sender wrote, "We don't hesitate to expose people involved in these dubious and un-Catholic practices."

It is worth mentioning that Doug Gerber had been probed over rumors of previous 'impropriety' before he was hired in March.

"