From Dua Lipa to PM Modi: Guests who are likely to attend INDvsAUS World Cup 2023 final
To make the India vs Australia World Cup 2023 final memorable, a closing ceremony will take place at the Narendra Modi Stadium on Sunday, November 19, 2023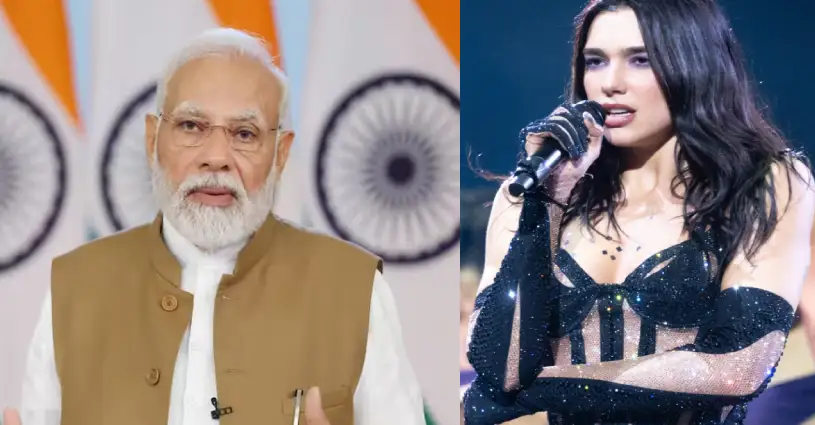 -

Team India will lock horns with Australia in the ICC Cricket World Cup 2023 Final at the world's largest Narendra Modi Stadium. After more than a month of cricket carnival, ICC Cricket World Cup 2023 is set towards its conclusion. To make the India vs Australia World Cup 2023 final memorable, a closing ceremony will take place at the Narendra Modi Stadium on Sunday, November 19, 2023. To end ICC Cricket World Cup 2023 on a grand note, a plethora of celebrities are expected to make their attendance at the Narendra Modi Stadium. Talking about guests who are likely to attend the India vs Australia World Cup 2023 closing ceremony, below are a few names-

1) Prime Minister Narendra Modi

Prime Minister of India, Narendra Modi is expected to arrive at the Ahmedabad Stadium to support the Men In Blue. After the arrival of PM Modi, the Surya Kiran aerobatic team of the Indian Air Force will conduct an air show before the final match. The Surya Kiran Aerobatic Team will enthral people for ten minutes before the start of the final match to be played at the Narendra Modi Stadium in the Motera area.
2) Australian PM Anthony
Apart from PM Modi, an invitation has been sent to Australian PM Anthony Albanese to come to India and watch the clash between India and Australia on Sunday. Earlier this year, Australian PM Albanese attended the fourth Border Gavaskar Trophy Test match between India and Australia that was being played at the Ahmedabad ground along with Prime Minister Narendra Modi.
3) Dua Lipa
There are unconfirmed reports coming that Grammy-winning Hollywood singer Dua Lipa will be performing in front of 1,30,000 people at the Narendra Modi Stadium during the World Cup 2023 closing ceremony. However, Dua Lipa is yet to confirm this report. It is worth mentioning that reports of Dua Lipa World Cup 2023 closing ceremony surfaced after she promoted her song Houdini during the Star Sports Extra Innings and answered a few cricketers' questions.
4) Aditya Gadhavi
Gujarati singer Aditya Gadhavi will be performing at the Cricket World Cup 2023 final. For those who are unaware, Aditya Gadhavi's fame skyrocketed due to his song 'Khalasi'. The track was released by Coke Studio Bharat in July 2023 and it went viral in no time. Even PM Modi had congratulated the singer on social media.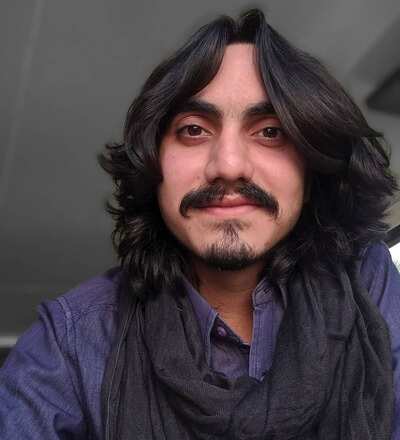 5) Pritam Chakraborty
Bollywood music director and singer Pritam Chakraborty will also be performing at the World Cup 2023 final. He is expected to bring his set of singers for fans.
6) MS Dhoni
As per reports, the 2011 world Cup-winning captain, MS Dhoni will also be attending the India vs Australia match. MS Dhoni will reportedly be joined by other World Cup-winning captains including Ricky Ponting, Eoin Morgan, Michael Clarke, and more.
Guests at Cricket World Cup 2023
The family members of all Indian cricketers will be cheering from the stands and Hardik Pandya, who was in attendance during the semi-final in Mumbai, will most likely be in Ahmedabad too. Sachin Tendulkar, who has attended quite a few India games this World Cup, will be in the stands for the title clash too.
In addition to leading politicians, former cricketers and families of current cricketers, entire BCCI (Board of Control for Cricket in India) and ICC (International Cricket Council) top brass will be in attendance and various representatives of state associations will be in Ahmedabad too.