Published On
Eleven educational institutes of the North zone enter the Top 100 club as per NIRF 2022; Know the universities and their rankings
While most of the universities have gone down in ranking as compared to last year many have improved and reached a higher ranking.
Author :
Guneet kaur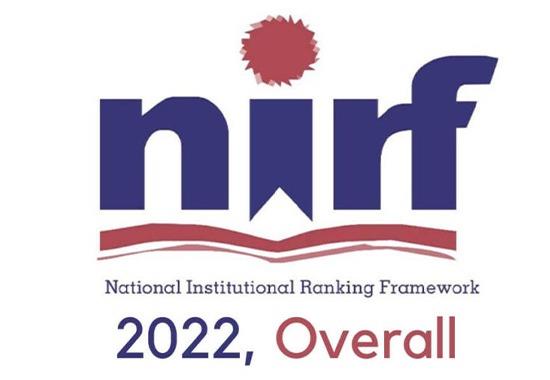 Yesterday, National Institutional Ranking Framework released a list of universities in India along with their rankings. This time North's eleven universities were able to enter the top 100 list of 2022.
Here is a list of institutes that have performed better than last year and also those that have seen a downfall in the ranking.
IIT Ropar scored an overall rank of 35 which is the highest among the universities of Punjab, but as compared to its ranking it has seen a downfall as it was on 31st rank last year. Panjab University, Chandigarh too has dropped 3 ranks lower, earlier it was 38 and now it has reached 41. IISER, Mohali has bagged the 47th rank which is 7 positions lower than it was the last year. Thapar Institute of Engineering and Technology, NIT Jalandhar along with the University of Kashmir, Srinagar have slipped to positions 57, 84, and 85 respectively.
The universities that have seen an improvement in its ranking are IIT Mandi which is at the 43rd position. Chandigarh University, Mohali is now at the 48th rank which is 29 ranks ahead compared to last year. GNDU Amritsar and Lovely Professional University, Phagwara has improved its ranking and have climbed to 80 and 58 rank. The University of Jammu is now at position 93 which is a great improvement as it was not even in the top 100 club earlier.
Here's the list