Published On
Ellen DeGeneres responds on ex-girlfriend Anne Heche fatal car crash, says "I don't want anyone..."
The two ladies dated each other for three and half years in the late 90s, Ellen admitted of having no connection with her in years
Author :
Tushar Singh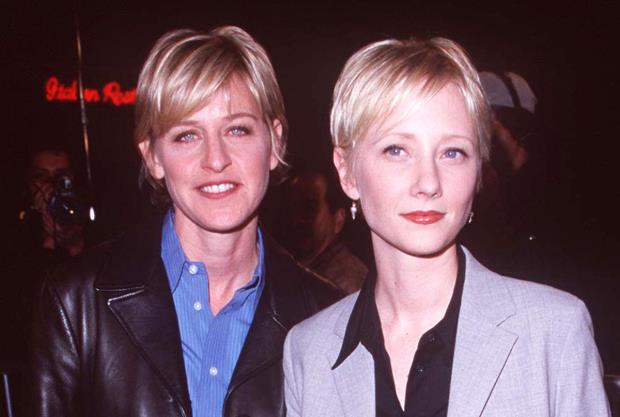 Talk Show host Ellen DeGeneres opened up about her thoughts on actress Anne Heche's accident that landed her in a coma after her gar barged into a garage and busted into flame.
Ellen, 64 was at an event when a photographer questioned her about Anne to which she replied, "I don't want anyone to be hurt, it sure was a dangerous accident." Anne Heche, 53 is Ellen's ex-girlfriend the duo dated between 1997-2000.
Anne's accident left several critical burns on her body. One of her close aides while talking to the American media informed, "Anne is under critical medical attention, "Her family and friends ask for your thoughts and prayers and to respect her privacy during this difficult time."
The Los Angeles police department confirmed about the incident that the driver whom they were unable to identify was traveling toward Preston Way at a much higher speed.
The driver couldn't match up with the car's speed while crossing through an intersection and banged into a garage of a residence nearby. The actress was soon rushed to the hospital and has been in critical condition since then.
Johnson & Johnson baby powder: Reason why 'much-loved' & 'age-old' talc sale to be stopped in 2023
Several media houses reported that Anne suffered a significant pulmonary injury that requires mechanical ventilation, and the burns will have to be looked after through surgical intervention.
The Talk Show host DeGeneres admitted while talking to media personnel that they had not been in touch in several years, but she offered prayers for her ex-girlfriend.
"My story is a story that created change in the world, moved the needle for equal rights forward," Heche previously recalled of the pair's romance during her October 2020 stint on DWTS.
"I was in a relationship with Ellen DeGeneres for three-and-a-half years and the stigma attached to that relationship was so bad that I was fired from my multimillion-dollar picture deal and I did not work in a studio picture for 10 years."