Published On
Elon Musk Buys Twitter: Take a look at his Twitter Saga
Musk acquires the social network for approximately $44 billion with shares valued at $54.20. Author :
Priyanka Vinayak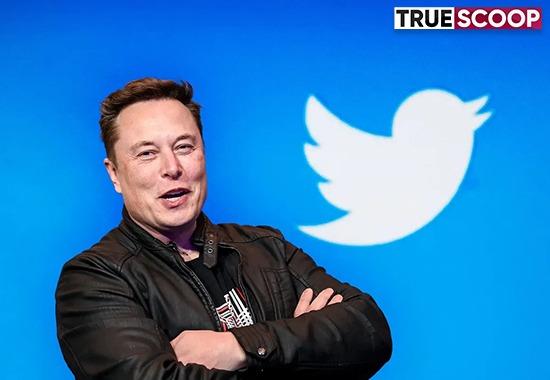 In one of the world's biggest deals in the tech world, billionaire Elon Musk has taken control of Twitter. The deal will see Musk acquire the social network for approximately $44 billion with shares valued at $54.20.
The publicly traded firm will now become a private company owned by Musk.
"Free speech is the bedrock of a functioning democracy, and Twitter is the digital town square where matters vital to the future of humanity are debated. I also want to make Twitter better than ever by enhancing the product with new features, making the algorithms open source to increase trust, defeating the spam bots, and authenticating all humans. Twitter has tremendous potential – I look forward to working with the company and the community of users to unlock it," Musk shared in his Tweet.
Here's how he acquired Twitter:
March 27: Billionaire Elon Musk said he is "giving serious thought" to creating a new social media platform, without disclosing specifics.
April 4: Musk disclosed a 9.2 percent stake in Twitter Inc, worth nearly $3 billion, making him the micro-blogging site's largest shareholder in the company's shares.
April 5: Twitter CEO Parag Agrawal announced that Elon Musk was appointed to Twitter's board in a series of tweets. Former Twitter CEO Jack Dorsey welcomed Musk to Twitter's board.
April 10: Later that same week, Twitter CEO Parag Agrawal announced he would not be joining the social media firm's board.
April 14: Elon Musk, the world's richest person, made an offer to buy Twitter and take the public company private.
April 15: Musk's offer forced Twitter to adopt a 'poison-pill provision' on Friday to make it harder for Musk to acquire more shares and buy the social network.

April 24: Talks between Twitter's board and Musk took place Sunday and continued into the next day, Bloomberg reported.
April 25: Elon Musk and Twitter finally seal the $44 billion deal in one of the biggest buyout offers of recent times.