'Not gonna say it was uncaring': Elon Musk explains why Twitter mass layoff was necessary
After Elon Musk's Twitter takeover, 80 percent of the workforce has been cut down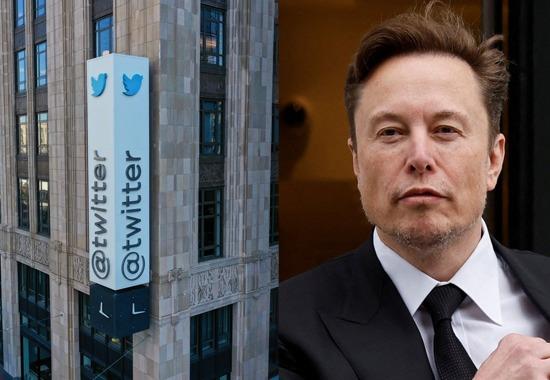 -

When Twitter labled the BBC as 'government-funded media', a massive debate erupted worldwide, and many hailed billionaire Elon Musk for taking a bold step. Although BBC denied and expressed its protest against Twitter's label, the Elon Musk company stood firm. However, the broadcaster reached out to Elon Musk and he apparently invited them to visit the Twitter headquarters. Interestingly, the Twitter Boss stated that BBC sent a reporter. "I said BBC could come Twitter, then, to my surprise, a reporter shows up," Musk wrote on Twitter. Musk, surprisingly enough, decided to give a spontaneous interview to BBC. Musk live-streamed the interview via Twitter Space. Now, Elon Musk's interview with the BBC has been the talk of the town ever since then. From his Twitter takeover to Twitter mass layoff, Elon Musk was asked some burning questions point blank during the unscheduled interview. However, what raised everyone's eyebrows when Elon Musk was asked why he decided for Twitter mass layoff as his first decision after taking over the company? Apart from this, Musk was also asked being a rich man why did not he save the jobs of thousands of people who were working for Twitter.

For the unversed, after Musk's Twitter takeover, 80 percent of the workforce has been cut down. In numbers, Elon Musk said that laying off nearly 6,500 people at Twitter was "painful" and difficult for him. Musk said Twitter now employs 1,500 people, down from around 7,800 when he took over in November.

Was Twitter's layoff an 'uncaring decision' by Elon Musk?

"I am not going to say it was uncaring. Twitter was about to go bankrupt. If we do not cut costs immediately. This is not a caring or uncaring situation. It's like if all ships sink then nobody's going to drive."

On being asked about his net worth and if he wished he would have saved the jobs of the people, Elon Musk said that "I sold a lot of Tesla stocks to close this deal. I did not want to sell Tesla stock."

"People were given 3 months of server. It's not easy for me to sell stocks during certain periods. I can't sell stocks during other periods, so there are only brief windows I can sell Tesla stocks and then this is often taken as some lack of faith in Tesla in fact that the Tesla stock sale course the Tesla stock to plummet which is not good."

The billionaire said Twitter had "four months to live" when he took the company's helm and that the mass layoffs were a "drastic," necessary measure to stem a "$3 billion negative cash flow situation."

Was Twitter about to bankrupt?

Who was Bryce Brooks? Teen dies after rescuing 4 kids from drowning in Pensacola beach

Elon Musk said, "At the point in which the company the transaction closed Twitter was tracking to lose over 3 billion dollars a year and had only 1 billion dollar in bank so that's four months to death. ...I felt pretty intense....Roughly saying, Twitter had turned into a non-profit or you can say break even. For example 4.5 billion a year in revenue and 4.5 billion a year in cost. "

In the interview, Musk also broke his silence on Twitter's chaotic takeover. "It's not been boring. It's been quite a rollercoaster," he said. "It's been really quite a stressful situation, over the last several months. Not an easy one," he further stated.

He also said that he would be willing to sell the company if he could find a buyer who would "rigorously pursue the truth". Whilst accepting that mistakes were made, he added that "all's well that ends well … I feel like we're headed to a good place. We're roughly break-even, I think we're trending towards being cashflow positive very soon, literally in a matter of months. The advertisers are returning".