Published On
Elon Musk is yet to take over Twitter deal, why?
Musk said that Musk said, "there are still a few unsolved concerns, and to draw half the world,Twitter should be appealing."there are still a few unsolved concerns and to draw half the world Twitter should be appealing.
Author :
Ms Chaithra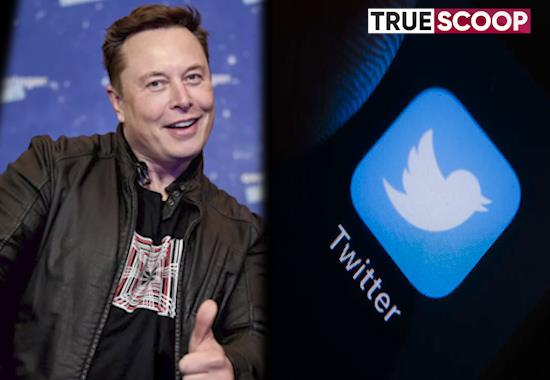 Elon Musk stated that several problems need to be resolved before he can finalise his $44 billion acquisition of Twitter Inc., including obtaining a precise count of the platform's bot count and securing financing for the deal.
Musk said that "there are still a few unsolved concerns" about the deal closing during an interview with Bloomberg's Qatar Economic Forum on Tuesday. He specifically mentioned if Twitter's shareholders will accept the deal.
Here Is What Musk Had To Say About Twitter Takeover
Musk made a contract to buy Twitter for $54.20 per share in April, but since then, he has frequently questioned the company's disclosures concerning fake accounts, prompting rumours that he wants to lower the price or abandon the purchase altogether. According to his attorney, for Musk to obtain the debt financing required to complete the acquisition, Twitter must comply by giving the information sought.
He persisted in citing the board's lack of candour over the amount of spam accounts on the site as justification for halting the Twitter contract.
Musk intends to fund the transaction with $13 billion in loan financing from a variety of institutions, including Morgan Stanley, Bank of America, and Barclays and $33.5 billion in personal equity.
The problem of whether the debt financing for the transaction will "come together" completes the list of three things that must be "settled" before the Twitter takeover can be finalized, according to Musk at the event.
He also elaborated on his lofty goals for the site, saying he hoped that soon 80% of North America and maybe half the world will join Twitter. "I would like to think that Twitter, or the digital town square in general, is as inclusive—in the widest meaning of the word—as it possibly can be," he said.
During his initial discussion with Twitter staff last week, Musk reiterated his desire to move forward with the acquisition. Even so, the company's share price is currently at $38.63, a significant discount to Musk's offer price of $54.20 per share and a reflection of the market's persistent doubts about the deal's sustainability.