Elvish Yadav on run, Noida Police searching for Bigg Boss OTT Season 2 winner: Reports
Elvish Yadav was booked after Noida Police raided a rave party in Sector 49 after a sting operation and arrested at least 6 persons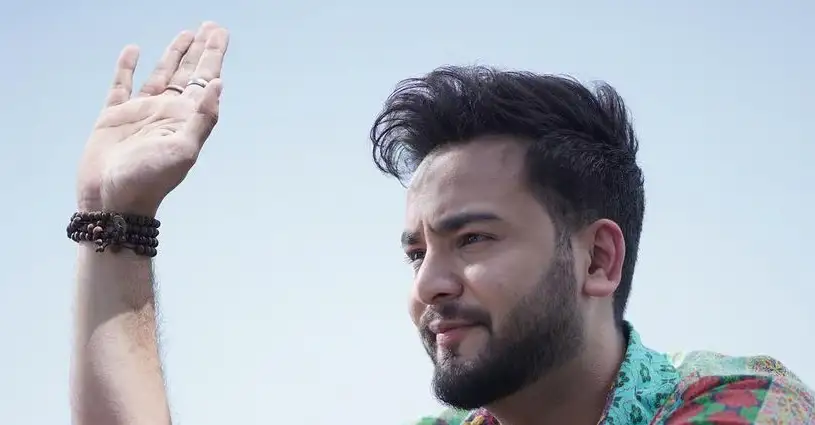 -

YouTuber Elvish Yadav on Friday came under legal trouble after an FIR was filed against him by Noida Police. Elvish Yadav was booked after Noida Police raided a rave party in Sector 49 and arrested at least 6 persons. The arrested people reportedly took Elvish Yadav's name in the rave party case and therefore the Police included his name in the FIR.

Now, reports suggest that Noida Police have been raiding multiple locations and trying to nab Elvish Yadav in the illegal rave party case. However, Elvish Yadav is untraceable and reportedly on the run as of now. A news report stated that Elvish Yadav along with his aides have been feeding and the Noida Police are trying to nab them.
What happened to Elvish Yadav?
As per reports, at Elvish Yadav's rave party, Police recovered nine snakes, including five cobras, and also snake venom. Notably, snake venom is used by some addicts at rave parties. Reportedly, Bigg Boss OTT Season 2 winner Elvish Yadav's involvement surfaced during the questioning of the arrested individuals. The suspects said that they used to provide snakes for parties hosted by him.
As per a newswire, "FIR registered at Noida Sector 49 Police Station against six people, including YouTuber and Bigg Boss winner Elvish Yadav, for making available snake venom at rave parties. They used to collect a hefty sum of money for supplying the venom at parties. Nine snakes also rescued in a raid."
Reports further suggest that the Noida Police made a sting operation of Elvish Party's rave party. During Elvis Yadav's party Sting Operation Video, the Police reportedly found out that foreign girls were invited to the party. Nine venomous snakes were also confiscated from the party by the Noida Police.
"FIR against Youtuber #ElvishYadav and his 5 associates. Rahul, Titunath, Jayakaran, Narayan, Ravinath are currently in custody. According to the FIR, 20 ml of Snake venom, 9 poisonous snakes were found from them ( 5 cobra, 1 python, 1 two-headed snake, 1 Rat Snake). According to FIR copy it is alleged that they use snakes and Snake venom during Rave parties," wrote Mohammed Zubair of ALT News.