Employees who criticised Elon Musk in an open letter fired by SpaceX
SpaceX has fired the workers who colluded in writing an open letter criticising Elon's behaviour on Twitter and other social platforms.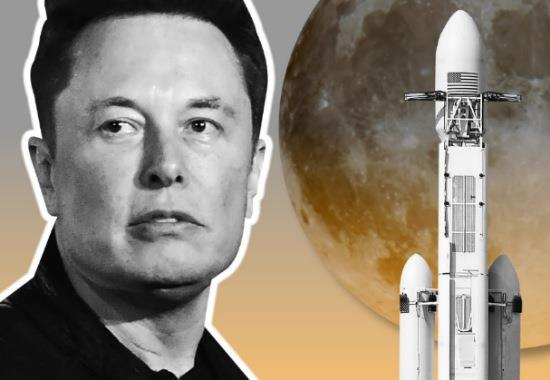 -

SpaceX has fired the workers who colluded in writing an open letter criticising Elon's behaviour on Twitter and other social platforms.

Gwynne Shotwell, the president of the rocket company, said the letter "made employees feel uncomfortable, intimidated and bullied" and that they were pressured into signing the document with whose contents they did not agree.

She said that the workers who were involved have been terminated.




The letter called the chief executive's behaviour "a frequent source of distraction and embarrassment." This comes off the back of Elon being accused of harassing a flight attendant and his recent $44 billion acquisition of Twitter. Elon called the allegations politically motivated.

The Tesla founder has also been served for fraud in promoting Dogecoin. It has been suspected that the promotion of Dogecoin was a sham, so he could sell his assets when their value peaked.

In recent weeks, Musk has praised the right-wing, promoted crypto and accused the media of being biased towards the liberals on Twitter. On Twitter, he has also taken part in lewd jokes against liberal politicians including Alexandria Ocasio-Cortez.

Shotwell told the workers that the comments were derailing and a digression from their key tasks. She said, "We have 3 launches within 37 hours for critical satellites this weekend, we have to support the astronauts we delivered to the [International Space Station] and get cargo Dragon [SpaceX's unmanned flight capsule] back to flight-ready, and after receiving environmental approval early this week, we are on the cusp of the first orbital launch attempt of Starship,"




"We have too much critical work to accomplish and no need for this kind of overreaching activism — our current leadership team is more dedicated to ensuring we have a great and ever-improving work environment than any I have seen in my 35-year career."





She continued by saying "blanketing thousands of people across the company" with requests to sign on to the letter "does not show the strong judgment needed to work in this very challenging space transportation sector."

The letter asked the executives to

"publicly address and condemn Elon's harmful Twitter behaviour" and for SpaceX to separate itself from Elon's brand.




Shotwell, one of the company's earliest employees responded in her email saying,


"Please stay focused on the SpaceX mission, and use your time at work to do your best work. This is how we will get to Mars." She has also defended Elon's sexual assault allegations calling them false in her personal opinion.




Read more:

Dogecoin crypto investor sues Elon Musk for $258 bn in US

People see the firing of the employees and the bad rep that the company is supposedly gaining as an opportunity with an employee at NASA's Jet Propulsion Laboratory retweeted the story with a link to JPL's hiring page.