Published On
Enroute to arrest rapist, Haryana Police attacked in Punjab; Accused's family tear inspector's clothes
The police team that went to nab the accused of rape in Chak Bajida village of Jalalabad in Fazilka area of ​​Punjab got attacked by the family; relatives beat up the police and drove the accused away
Author :
Samriti Bharadwaj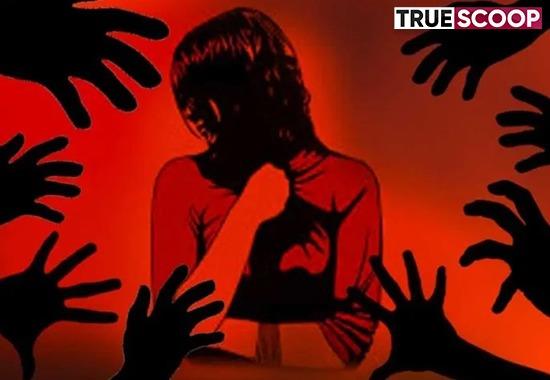 The family attacked the police squad who went to Chak Bajida village in Jalalabad, Punjab, to apprehend the rape suspect. The police apprehended the accused Sonu, who was sleeping in the house, but his father, sisters, and other relatives beat up the cops and drove him away.

The lady Inspector Saroj's uniform was also ripped. The assailants also used their teeth to gnaw on a police officer's thumb. The police have charged eight persons in this crime, including the accused Mahendra, Sonu, both of Mahendra's daughters, and four others.

Hisar police arrived at Sonu's residence in Chak Bajida, Jalalabad, on Wednesday night to arrest him. Meanwhile, Sonu was apprehended while sleeping in the residence by a Hisar police squad commanded by Inspector Saroj.

According to the case, the Hisar police had filed a rape case against Sonu Singh, a resident of Chakka Bajida village, on January 4, 2022, based on a woman's allegation. Since then, the accused has been missing.

Both of Sonu's sisters are said to have cornered Inspector Saroj and torn her uniform while abusing her. Furthermore, Sonu's father Mahendra assaulted HC Rajiv and attacked him with a sharp instrument. Rajiv's right hand thumb was eaten by Sonu. Sonu's family members assaulted the officers, releasing him and driving him away.

Sonu made a noise and called other members of the family as the police squad began leaving the house with him. Following this, Sonu Singh's father Mahendra Singh, his two sisters, and others reportedly arrived at the scene and assaulted the Hisar police squad escorting Sonu.

Also read: Big disclosure: Punjab Police cracks RPG attack, Canada-based gangster Lakhbir Landa; the mastermind behind conspiracy

After the incident, Hisar police arrived at the Ghubaya police station, but the accused had gone. The incident is described in detail here. According to ASI Mukhtyar Singh, the case's investigating officer, eight people, including Mahendra, Sonu, both of Mahendra's daughters, and four others, were obstructing government work, escaping the accused, and other charges were filed based on the statement of Hisar Police Inspector Saroj.