Published On
Erica robin crowned first-ever miss universe Pakistan 2023
The Karachi native's groundbreaking win meets mixed responses in her homeland. Author :
Rakesh Behal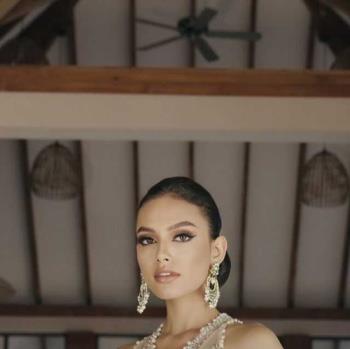 KARACHI — Erica Robin, a dazzling talent from Karachi, made history by clinching the title of "Miss Universe Pakistan 2023," becoming the first Pakistani ever to achieve this honor. However, her monumental victory was met with contrasting reactions back in Pakistan.
Organized by Dubai's Yugen Group, the inaugural Miss Universe Pakistan event showcased five participants, with Robin emerging as the undisputed winner. Post this triumph, she is set to make her mark on the global stage at the forthcoming Miss Universe pageant in El-Salvador.
Mixed Reactions Back Home
Erica's victory, albeit monumental, was greeted with a blend of criticism and silence in her home country. Significant religious factions and political leaders voiced their concerns, questioning her representation of Pakistan. Jamaat-e-Islami's Senator Mushtaq Ahmad Khan strongly criticized the pageant, urging the caretaker Prime Minister to clarify the government's stance.
Yet, Erica's achievement wasn't entirely overshadowed by the skeptics. Women activists and several influential figures rallied behind her. Rights activist Zohra Yusuf pointed out the pattern of targeting successful Pakistani women on international platforms, questioning why their achievements often face backlash. Veteran journalist Mariana Baabar lauded Erica, emphasizing that every Pakistani has the right to represent their nation.
A Star in the Making
Erica Robin isn't new to the spotlight. Born and raised in Karachi, she pursued her education at St. Patrick Girls High School. January 2020 marked the beginning of her modeling career, leading her to feature in prominent publications like DIVA magazine. Later, she climbed the ranks to become an assistant manager at Flow Magazine.
Her recent victory took place on September 14, 2023, in the picturesque setting of Brennia Kottefaru in Raa Atoll, Maldives. With her eyes set on the Miss Universe 2023 title, she is slated to compete in San Salvador, El Salvador, come November 18.
The Road Ahead
Erica Robin's primary intent remains unwavering: to spotlight Pakistan's profound cultural beauty, often overshadowed in the media limelight. Yet, the looming question persists: Will Pakistan's government endorse Erica's representation, or will they distance themselves, keeping her achievement as solely her own? Only time will tell.
Source IANS