Published On
#Exclusive: Punjabi gangsters take over Canadian Mafia; youths involved in this being killed
Youngsters who go there for studies or work are implicated in the name of money.
Author :
Guneet kaur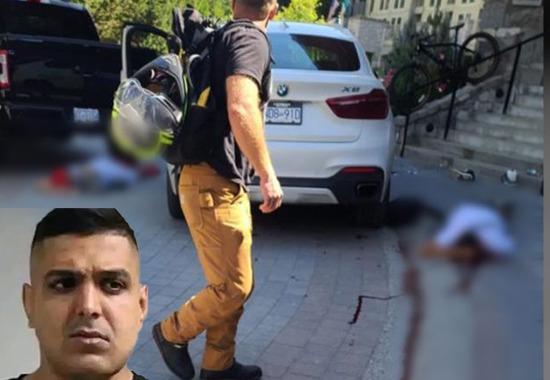 Punjabi gangsters have taken over the Canadian mafia. Earlier the Chinese mafia was active in Canada, but now Punjabi gangsters have taken over it. Things also come out that in these two decades, around 300 to 400 youths have lost their lives in gang wars. Although there is no official confirmation about this because after the occurrence of such incidents, it has never been said that the incident happened due to gang war. Earlier, only news used to come about young man's death in Canada, but due to the advent of social media many things have come to the fore.
Punjabi gangsters were trying to take over the Canadian mafia for a long time, but in the last 10 years, Punjabi's influence has been so much that they have taken over the drug cartel that runs in Canada. The mafia attracts the youth who come from Punjab for studies or work.
The sports promoters there run this mafia. ED had also sent the names of some promoters to check who run the Canadian Mafia Clubs. And the youngsters who go there for studies or work are implicated in the name of money.
Khalistani organizations are too involved in the business of drugs. Somehow that is an easy way for money. These organizations work in collaboration with the ISI organization. They have huge nexus of smugglers and gangsters. The youths involved in these gangs are dying day by day.
Yesterday, in a terrible gang war in Canada two Punjabi youths have been killed. One of these deceased has been identified as Maninder Dhaliwal (29) of Punjabi Gangster Brothers Keepers Gang who died on the spot.
The second deceased has been identified as Samrup Gill, a truck driver. He died on the way to the hospital due to a bullet injury.
10 days before this incident, a similar killing of Ripudaman Singh Malik has happened, who had been acquitted of charges of bombing an Air India plane.