Published On
Farmers to besiege the Ministers' house on September 12: say - State govt not taking the demands seriously
Farmers said that some projects have been run by the state government, which is not in the interest of the people. Author :
Samriti Bharadwaj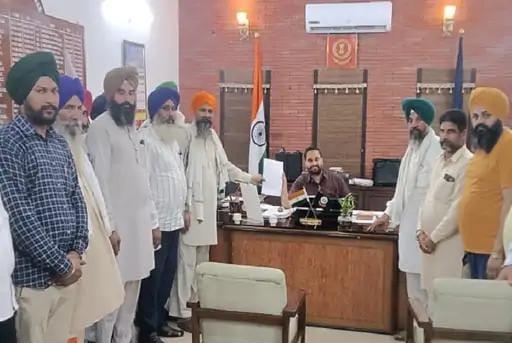 Farmers in Punjab are going to besiege the houses of cabinet ministers and MLAs on September 12. The farmers had already submitted a memo to the Police Commissioner and the DC Amritsar on Saturday. They said that the state government is not taking their demands seriously. The state government has also managed various projects, which are not in the best interests of the people.
Farmer leader Sarwan Singh Pandher said that canal water is being handed over to private companies by the World Bank. The water will be purified and sold to the public. A stop to this project is demanded by farmers. Similarly, Electricity Research Bill 2022 is being brought to privatize the electricity department completely. Demands for its cancellation have also been made. In addition, farmers want their loans and outstanding balances to be waived off.
Moosewala's sixth murderer arrested: Shooter Deepak Mundi caught from Nepal border
According to Pandher, farmers should be given crop prices based on the Swaminathan report. The farmers are demanding policy for the unemployed, compensation for the loss caused to the farmers by lumpy disease, compensation for the lands across the border, etc., but the governments are refusing to accept. Due to this, the house of ministers and MLAs will be besieged ed all over Punjab on September 12.