Published On
Father's day 2022: 6 thoughtful gifts to show your love for your hero
We know Dads, they rarely shop for themselves but pull out the money for whatever we need. Author :
Aryan Thakur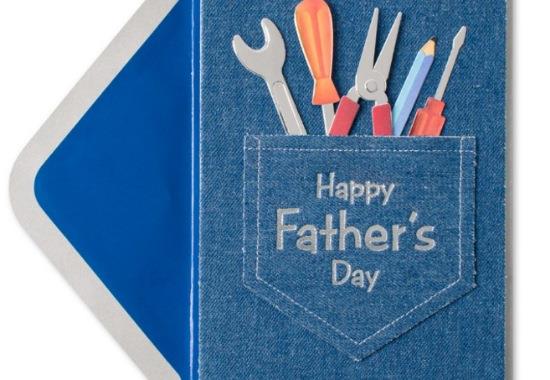 We all know Dads, they rarely shop for themselves but pull out the money for whatever we need. This father's day let's do something for the dads and show our love. These gifts will help you communicate what you can't say in words.
1. Wallet
We will start with the safest gift. It is really hard for men not to like a new wallet, so it will be a definite hit with your father. And dads rarely change their wallets until they have holes big enough that money falls out of them. So, your father will definitely be in need of one.
2. Fitness band
Does your father also want to get back in shape and rejoice in his former glory? If yes, then a fitness band is the perfect gift for him. Get him counting his calories and watch his steps. Help him get fit because a sound mind lives in a sound body.
3. Personalised mug
Very few things are more heartwarming to fathers than a mug that reads ' World's Best Father'. We all want to say this to our father who we consider our superhero but are often shy, so have written down what you can not say. To add more flavour to the gift, you can have your dad's picture edited onto the cup.
4. Neck massager
At an older age, a long day at work can be exhausting, the joints might pain, and the head can hurt but mostly it's the neck that gives the most stress. To alleviate all the pain and stress from the neck buy a neck massager. You will see your father happy and stress-free, what more could one want?
5. Shoes
A new pair of shoes is great and a safe idea, your father would not mind some new kicks. You can buy sports shoes if he is into athletics or you can go for party shoes. Just make sure to get the size right.
Read more:
6. A Vacation
For the person who has worked himself into the ground to afford all your trips with your friends and acquaintances, a vacation would be a nice idea. This gift falls on the expensive side of things but is worth the money. Send dad to a beach, to the mountains or wherever you think he would want to go. Make sure you ask him whether he wants mom to tag along.