Films on Bhagat Singh on OTT: Check the list of must-watch movies on the life of Shaheed-e-Azam streaming in web space
The filmmakers have done immensely well in projecting the life of Bhagat Singh as it was, a couple of films that are available on the web space deserve to be heard time and again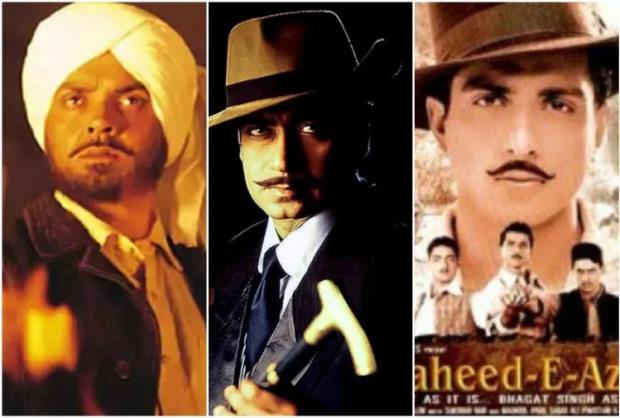 -

The iconic firebrand freedom fighter in Shaheed Bhagat Singh, whose legends of courage and dedication for the freedom of the country have inspired generations to follow has been extremely rare in history.

Besides epitomizing extreme courage and dedication, Bhagat Singh was a staunch believer who endorsed the importance of education. His underground Hindustan Socialist Republican Organization mobilized youth across the country in rising for the cause of freedom.

Letters written from the final days of her life revealed how great Shaheed Bhagat Singh as a poet was. As India braces up for Bhagat Singh's 115th Birth Anniversary, we must take this opportunity to pass on the legacy and the legends narrating the bravery of iconic freedom fighter Bhagat Singh.

The filmmakers have done immensely well in projecting the life of Bhagat Singh as it was, a couple of films that are available on the web space deserve to be heard time and again to understand what have we lost with him and how crucial was his contribution to the nation.

The Legend of Bhagat Singh:

This biopic chronicles the life and times of iconic Indian revolutionary Bhagat Singh, who led an armed resistance against the British in 1920. Features Ajay Devgn and was originally released in 2002. The movie currently streams on Amazon and Netflix on subscription and for free at MX Player and Jio TV.

23rd March 1931 Shaheed:

Another 2002 launch starring Deol Brothers in the lead showcasing the life of Bhagat Singh currently streams at Disney Plus Hotstar and Amazon Prime.

Hrithik Roshan to star in Brahmastra Part 2? Know how actor responds about the possibility of the rumor

Shaheed-e-Azam:

Soon Sood as the protagonist justifies his role in the movie and presents the life of Bhagat Singh extremely well. The movie remained under controversy and was called for ban with the due intervention of the Punjab & Haryana High Court. The movie currently streams on Voot App.

Rang De Basanti:

Aamir Khan features as the protagonist, the movie shows a UK graduate arriving in India who enlists a gang of college students to participate in a documentary about India's freedom fighters. Initially, these students scoff at the ideals and people of the past, but a sequence of events set in slow motion is a merging of the past and present. The movie released in 2006 is available to watch on Amazon.