Published On
FIR Lodged Against Comedian Bharti Singh For Hurting Sikh Sentiments
Last night an FIR was lodged against comedian Bharti Singh for allegedly mocking men with beards. Author :
Chanderveer Singh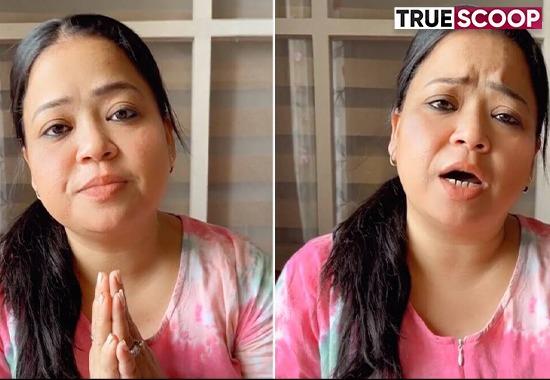 An FIR has been registered against comedian Bharti Singh for allegedly hurting the religious sentiments of the Sikh community.
In an old video that went viral on social media, she cracked a joke on men with beards. In that video, Bharti Singh said, "Beard-moustache has many benefits; drink milk and put some of the beards in your mouth, it will taste nothing less than Seviyaan [dessert]." She also said men have lice in their beards.
This FIR is lodged in Amritsar on Monday night on the Complaint of the Shiromani Gurudwara Prabandhak Committee (SGPC). The committee alleged that she had hurt the sentiments of the Sikh community.
As per the FIR, she booked under Sec 295-A. This section of IPC deals with deliberate and malicious acts, intended to outrage religious feelings. Bharti was accused of disrespecting the beard that the Sikh men keep as a part of their religious practice.
Bharti posted a video on Monday afternoon, she rendered her apology and said, "There's a video that's been going viral from the last 3 to 4 days claiming that I have made fun of 'daadi mooch'. I have seen the video repeatedly and request people to watch it too as I have not said anything against any religion or caste. I didn't mock any Punjabi or what problems happen when you keep 'daadi mooch'."
The head of Ravidas Tiger Force with his supporters and a group of Nihangs reached the SSP office today. Here SPD Kanwarjit Singh Chahal assured that the Bharti Singh would be called on or she would be investigated and appropriate action would be taken against her.
SPD Kanwarjit Singh Chahal told that there is a lot of anger among the people of the Sikh community regarding the remarks made by Bharti Singh. If the police had not registered the case, then today there was a Bandh call to stage a Protest. But the case has been registered, so now the bandh is not being called.