Firing at Punjab Cadre IAS officer Varinder Sharma's house in Chandigarh on Diwali; Case Filed
Bullets were fired when Punjab IAS Officer Varinder Kumar Sharma was sitting along with his family on Diwali eve at his home in Chandigarh Sector 24.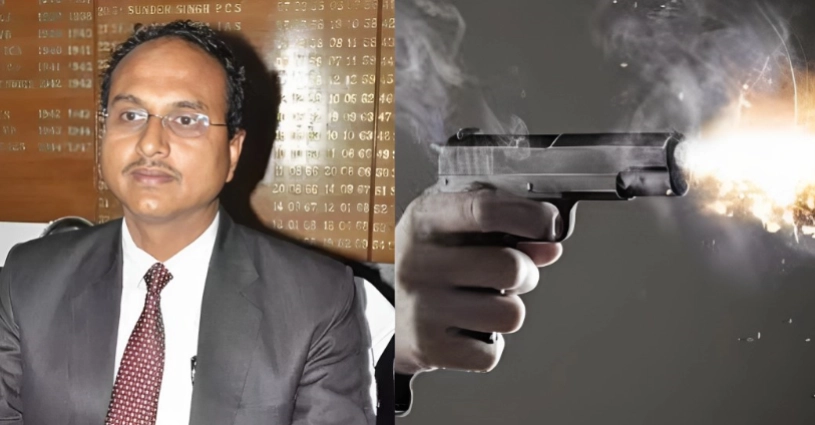 -

In a shocking development, unknown assailants opened fire at Punjab IAS Officer Varinder Kumar Sharma's house in Chandigarh on Diwali eve. The shocking incident took place on Sunday in Sector 24 of Chandigarh. Bullets were fired when Virendra Kumar Sharma was sitting with family members after performing puja on Diwali eve.

As per reports, Varinder Kumar Sharma who has also been Deputy Commissioner (DC) of Jalandhar and Ludhiana was present with his family during the time of the incident. Although no loss of life was reported, the incident was quite serious. Varinder Sharma is regarded as one of the upright IAS officers of Punjab. IAS Sharma has served in the Punjab Home Department as well as in the Education Department. Currently, he is at a top post in the Punjab Government.

The bullet fired hit the window of a room in the house of Virendra Kumar Sharma which was closed with ply. No damage was caused as the bullet got stuck in the ply itself. However, the bullet left a hole through the ply.

After this incident, Virendra Kumar Sharma reportedly informed the Chandigarh Police at 11:30 pm. Since the matter was related to a senior government bureaucrat, a senior Chandigarh Police official, local Police team and in-charge of Sector 24 police station reached the spot in the night itself.

The forensic team was also called to the spot which recovered an empty bullet shell from the spot. Police have reportedly registered a case against unknown attackers in this case.