Even in this day and age of smartphones and smartwatches, the good old wall clock has an oddly soothing effect. In the not-too-distant past, most of us can remember waking up to the chimes of an alarm clock. Odhavji Raghavji Patel, a resident of Morbi in Gujarat, was drafted as one of the partners in a business that manufactured wall clocks in 1971. When Ajanta Transistor Clock Manufacturing Co. was established with an initial investment of Rs 1 lakh, Odhavji was a Science teacher earning Rs 55 per month.

Odhavji joined the company despite having no previous business experience since the other three partners were looking for someone with a science background. His grandson, Nevil Patel, now runs the Ajanta Group, which has grown to 450 distributors and exports to 45 countries and has a turnover of Rs 1,250 crore.
One might argue that the organization exists today because of Odhavji's lack of business experience. While the initial group of three partners decided to leave the business after three years, Odhavji decided to stay and make it work. Pravin Patel, his 19-year-old son, joined the company in 1975. The company had previously concentrated on producing manual wall clocks.

Odhavji and Pravin traveled to Japan and Taiwan to bring quartz technology to India, renaming the company Ajanta Quartz in the process. Quartz clocks keep time using an electric oscillator controlled by a quartz crystal. Clocks no longer needed to be wound because of this technology. This was a game-changer for the company. A decade later, in 1985, the company began using its own quartz technology, and it is possible that this is when the founders realized they could do a lot more.

Between 1991 and 1996, Ajanta launched Orpat, a subsidiary that produced calculators and telephones. It's no wonder, then, that the company went on to become India's largest calculator manufacturer in a short period of time. Orpat, which is derived from Odhavji's full name, soon began producing a variety of consumer electronics and home appliances, including room heaters, mixer grinders, choppers, hand blenders, fans, and even switchboards. Nevil attributes the company's expansion into such a diverse range of products to his father. "Even now, when you meet my father, the first thing that will hit you is how non-entrepreneurial he is," Nevil says of his father. His pride stems from his ability to make India proud by creating something that will stand the test of time. He isn't particularly concerned with the company's numbers or impact." Pravin's entrepreneurial journey culminated in him being named the World's Largest Wall Clock Manufacturer.

Women make up nearly 96 percent of the workforce, with 5,000 workers out of a total of 5,600. "My mother (Vanitaben) was the company's first female employee," Nevil says. When she first started out, she wanted to walk the walk and handled a lot of our organizational work." Pravin and his wife went door-to-door in their hometown of Morbi in 1985-86, trying to persuade women to join the business.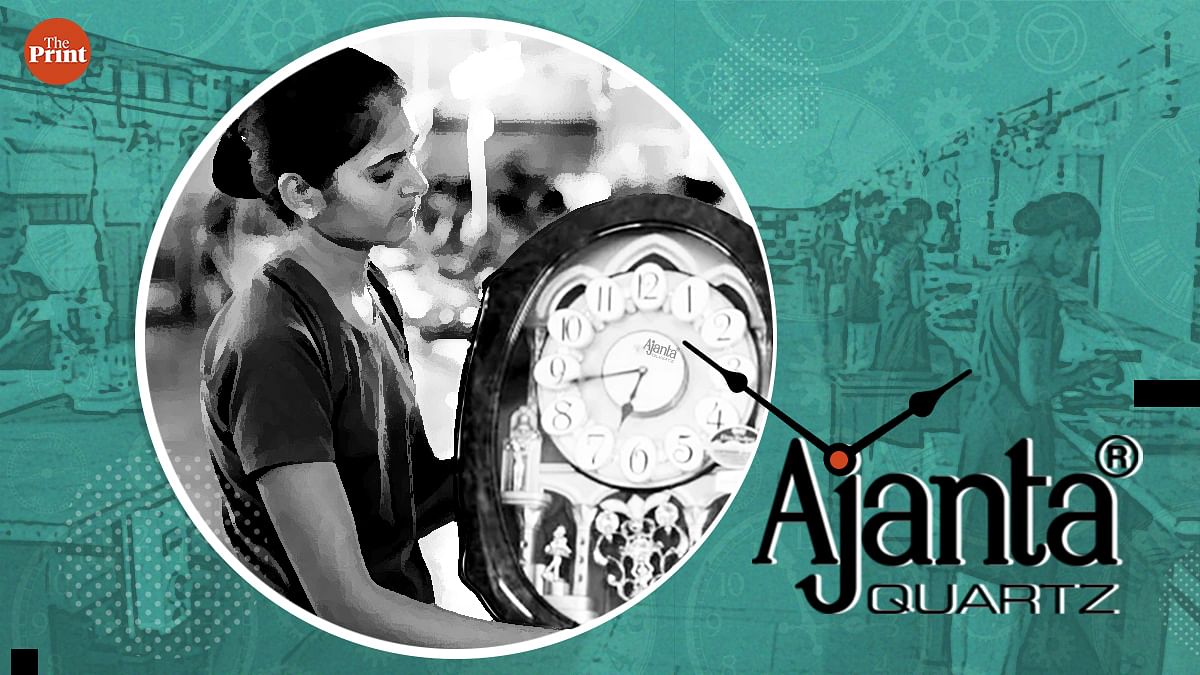 Pravin looks at the grievances and accolades that are submitted on the business site at least once a week, according to Nevil. "He needs to be able to get a sense of what the consumers want." He considers it extremely important," he adds. An individual from North India, for example, would use a mixer grinder in a very different way than anyone from the South. These minor distinctions determine whether a product succeeds or fails. Since the company's founding in 1971, the company's slogan has been to make sure that its goods are both affordable and of the highest quality.

They also employ an army of mystery shoppers to keep a pulse on the markets, and Nevil himself leads the charge by going out into the field on a daily basis to understand customer behaviour.
With so many unbranded, imported products entering the market, it's encouraging to see an Indian brand succeed.