"We all have the ability to fight. It's buried deep inside us. "All we need now is courage and determination to ignite this strength," says Ankita Shah, 38. Ankita is the first differently-abled female auto driver in Ahmedabad, and she is an inspiration to us all. Ankita claims that everyone has the ability to overcome obstacles and step forward. This conviction sustained her even after she was turned down for several job interviews and forced to work odd jobs.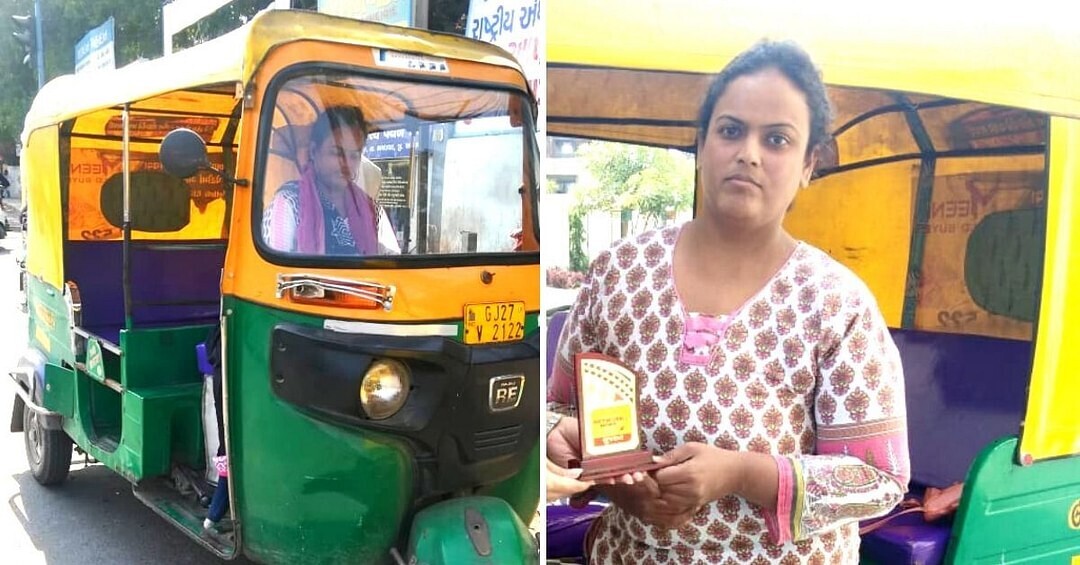 "I was just a year old when I lost my right leg to Polio," she says of her turbulent journey. It was necessary to amputate it. My family was fortunate in encouraging me to finish my Bachelor's degree in Economics and make a name for myself. In general, the world was not so encouraging." The next few years were particularly difficult for the recent graduate. She moved to Ahmedabad in search of work in 2009 from her hometown of Palitana in Gujarat.
"I was turned down for a number of work interviews. It wasn't either that I was from a small town or didn't speak English well. It was due to the fact that I had a prosthetic leg. "Some people have said that having a differently-abled individual work for them would 'taint' their company's reputation," Ankita explains.
She did, however, have responsibilities as the oldest child in a family of seven. She took any position she could get when the offer came, whether it was in a call center or a real estate company, or even as a housekeeper in hotels. However, none of these positions suited her qualifications or ability. She knew she deserved more, and after nearly a decade of juggling several jobs to make ends meet, she decided to take charge of her own destiny.
In their ongoing search to be a trusted partner in the country's growth, Shell India recently launched the campaign "Great Things Happen When We Travel." Shell hopes to celebrate the indomitable spirit of Indians, their dreams and ambitions, as well as their inspiring journeys, through this initiative. By showcasing the inspiring stories of women like Ankita, the campaign inspires Indian women to take risks, move forward, and pursue their dreams. The central claim of their stories is that mobility is a critical enabler of people's growth.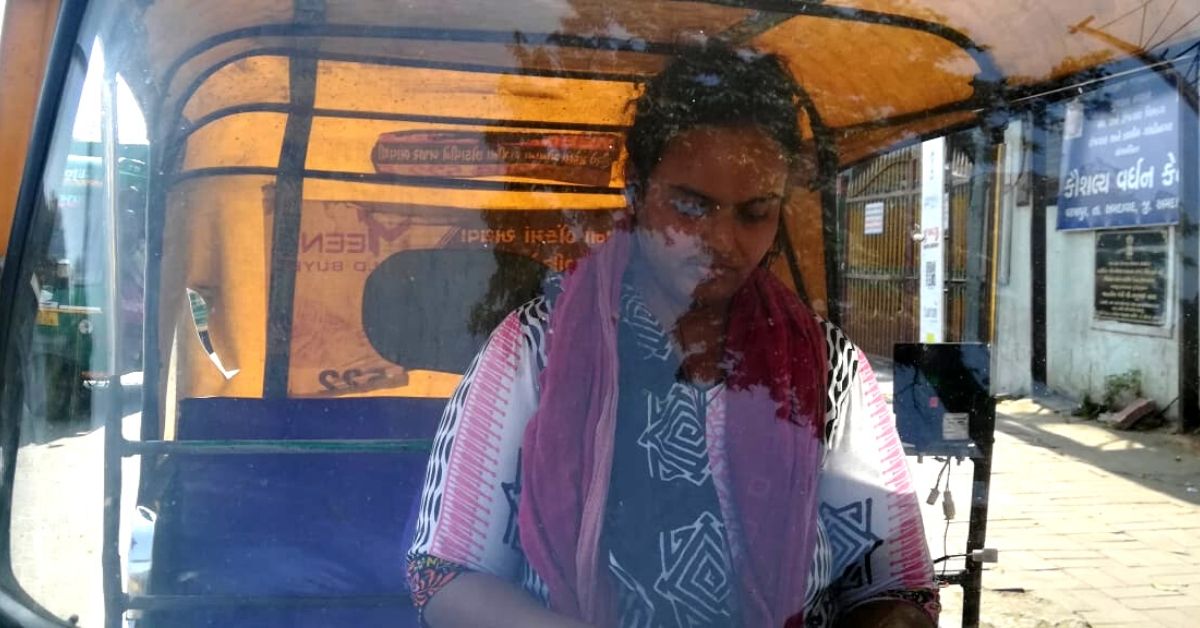 "When my father was diagnosed with intestinal cancer in 2019, I had to rethink my life and career. I wanted to be financially self-sufficient, but not at the mercy of others. A full-time desk job would not give me the versatility I needed to balance work and my father's care. So, in the same year, I decided to start something on my own," says Ankita, who began driving an auto-rickshaw.
She started learning to drive with the assistance of a friend and fellow auto driver, Lalji Barot, who was also differently-abled. He also assisted Ankita in obtaining a customized auto-rickshaw with hand-operated brakes, which proved to be the wind beneath her wings.
"Every morning, I leave at 10.30 a.m. and ferry passengers between Chandkheda and Kalupur Railway Stations until 8.30 p.m. I may change my schedule to accommodate days when I am required at home to care for my father. "Driving the rickshaw allows me to be versatile in this way," she says, adding, "I earn twice as much as I did in my previous jobs thanks to my rickshaw."I've also entered a taxi aggregator site to boost my earnings even more." Ankita earns Rs 25,000 per month as an auto-rickshaw driver.
She is now not only her family's main earner but also a symbol of optimism and positivity for society. "My father's health has improved, and I am stronger than ever with his support. I hope that my story motivates both women and people with disabilities and that it reminds them of their potential. Having a good support group is always beneficial, but we must also recognize that we are our own greatest asset. All we have to do now is believe in ourselves," she says.