Published On
Arrested ex-minister Dharamsot used to take a bribe of Rs 500 for felling a tree: Vigilance Bureau
The Vigilance Bureau reveals that former minister Dharamsot used to take a bribe of Rs 500 for cutting a tree.
Author :
Chanderveer Singh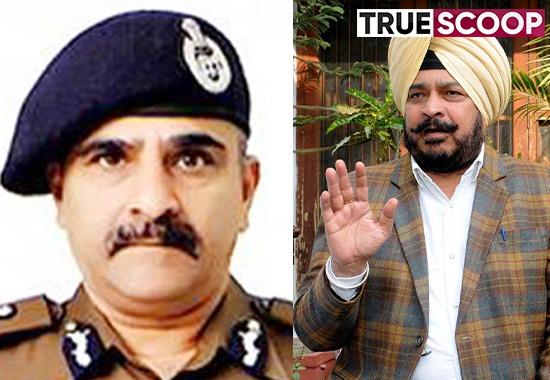 Vigilance Bureau had caught the DFO and contractor of Mohali on charges of corruption. The layers of corruption case of Sadhu Singh Dharamsot, who was the Forest Minister in Captain Amarinder Singh's government, are beginning to unravel. The Punjab Vigilance Bureau claimed that the minister used to take a share of Rs 500 for every tree felling. This tree felling was done with a legal permit. The minister's henchmen used to deal directly with the tree felling contractor. Apart from this, the share of officers was also fixed. Dharamsot is being questioned at the Mohali Vigilance Headquarters.

Not only this, there are allegations that there was a deal for posting DFO for 10 to 20 lakh rupees. The whole game of bribery of Minister Dharamsot was done in an organized manner. However, Dharamsot's family has termed it as false.
According to sources, 15 contractors who cut and planted trees, in this case, are under the scanner of the Vigilance Bureau. In the investigation so far, it has been found that for cutting a tree, Rs 500 was given to the minister, Rs 200 to the DFO, and Rs 100 each to the range officer, block officer, and a forest guard. In this way, corruption of one thousand rupees used to be behind a tree.
The Punjab Vigilance Bureau has arrested former Forest Minister Sadhu Singh Dharamsot. He was arrested from Amloh around 3 am today. Along with Dharamsot, Kamaljit Singh, a local journalist, and Chamkaur Singh have also been arrested. All of them are accused of bribery in every work especially in granting permission to fell trees. As many as 25000 trees were clandestinely felled with Dharamsot's permission alleges Vigilance Bureau.
An FIR has also been registered against Sangat Singh Giljian, who became the Forest Minister after Dharamsot. Gilzian's PAs Kulwinder Singh and Sachin Kumar have also been booked.

Director of Vigilance Bureau, ADGP Varinder Kumar Sharma told that 500 rupees were charged for a tree for the felling of the Khair tree. A bribe of about Rs.1.25 crore has been given. Apart from this, bribes were also taken in transfer-posting, NOC, tree guard, and fencing.
The Aam Aadmi Party alleged that the central government had given one thousand crore rupees for planting new trees. However, only a few trees were planted from it. The money of the central government was also wasted.
Chamkaur Singh was earlier an employee in the Forest Department, Now he is retired. He was responsible for dealing with bribery in transfer posting. Director of Vigilance Bureau, Varinder Sharma also confirmed that these two officers used to take bribes from the contractors and take the ministers to Dharamsot.