Published On
Former Minister Vijayinder Singla on Vigilance's radar: Probe of PWD tenders worth more than 5 crores
Vigilance has reportedly summons five of Singla's close friends for interrogation in this matter
Author :
Samriti Bharadwaj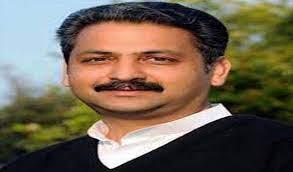 Former minister Vijayinder Singla has now come on the radar of the Aam Aadmi Party (AAP) government of Punjab. The investigation of tenders worth more than 5 crores allotted during Singla's tenure as PWD Minister has started. Vigilance has reportedly summons five of Singla's close friends for interrogation in this matter. There may have been some irregularities in these tenders, according to vigilance. The Vigilance Bureau and former minister Vijayinder Singla have not yet responded to this, though.
Vigilance reportedly got a complaint on this, according to sources, where it was claimed that there were irregularities in the more than 5 crores of worth tender during the previous Congress government. In this, some messages that went viral during the time of Congress's government have also reached Vigilance.
'State Teachers Award' 2022: These teachers have been honored by the AAP govt, see the list
Vigilance has suspicions of misconduct at the start of the investigation. In this, work was distributed to particular individuals while avoiding some contractors. After which the DSP level officers of Sangrur have been entrusted with the investigation of the matter. In this case, the Vigilance has now summoned some officers by sending summons.