Published On
Fraud in Plots of Surya Enclave; Jalandhar Improvement Trust's two clerks suspended
Two Improvement Trust staffers have been charged for rigging the Surya Enclave plots in Punjab's Jalandhar district. Both clerks have been suspended by the local government agency.
Author :
Samriti Bharadwaj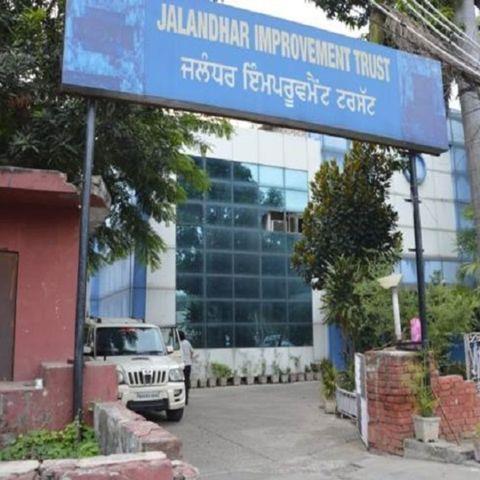 Two clerks of the Improvement Trust have been accused of tampering with the plots of Surya Enclave in the Punjab district of Jalandhar. Both clerks have been suspended with immediate effect by the local government agency. Both have had their headquarters moved since they were suspended. Both have been assigned to the Chandigarh headquarters. The Director of the Local Government Department acted on the advice of the Vigilance Officer. Both will receive simply maintenance during the interruption.

The Chief Vigilance Office has searched the documents of the Jalandhar Improvement Trust recently. Many anomalies were discovered after studying the allocation documentation of Surya Enclave plot numbers 356B-1, 32C, 552B, 31C, and Surya Enclave Extension plot number 43C. The CVO committee had advised that both be suspended due to the disruptions.

On the suggestion of the Chief Vigilance Officer, Director Local Government has suspended senior assistant Ajay Malhotra and junior assistant Anuj Rai of Jalandhar Improvement Trust in connection with the disturbances in the plots of Surya Enclave.

Both the suspended senior and junior assistants are already in controversy. Ajay Malhotra, a senior assistant, is accused of missing the Improvement Trust's data. On the suggestion of the DC-cum-Chairman Improvement Trust, a FIR has been filed against him, while the junior assistant is suspected of embezzling money from the Improvement Trust's office.

Also read: CM Mann directs SSPs/CPs to coordinate with STF to nab big sharks of drug mafia

This embezzlement was also discovered by the CVO team. There is an accusation of theft of funds, together with the suspended EO Parminder Singh Gill and accountant Ashish, by spending trust money on gifts and meals for election duty personnel. In the office, there is a six and a half lakh rupees fraud. In the name of the clerk, checks were approved and cashed.