French cops gun down woman 'threatening to blow herself up' in a Paris Metro station
The 38-year-old woman was gunned down at the height of the rush hour at the Bibliotheque Francois-Miterrand Metro station in Paris on Tuesday morning.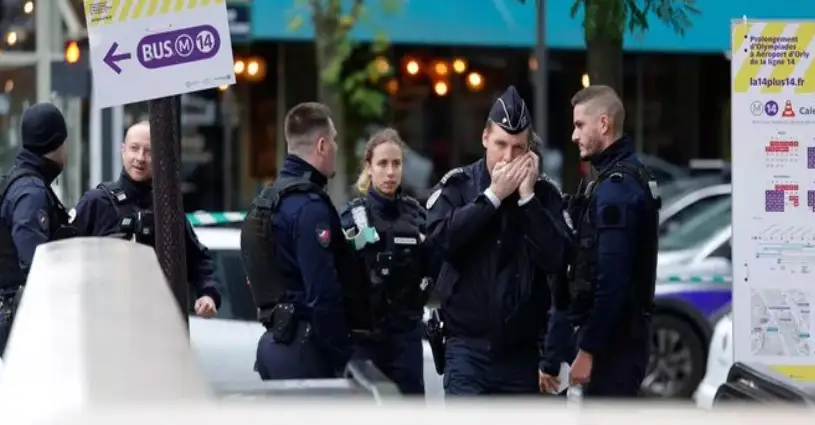 -

In a shocking development, French Police shot a 38-year-old woman who was chanting Allahu Akbar and threating to blow herself up in a Paris Metro Station. The Paris Metro Shootout took place on Tuesday. To be precise, the woman was gunned down at the height of the rush hour at the Bibliothèque François-Miterrand Metro station in Paris.

As per French media reports, the woman was unarmed however, she started chanting religious chants and threatened that she will blow herself up. As a result, a cop shot the woman and atleast one bullet hit her. The woman is currently in critical condition.

French media quoted a Police insider who informed, "she made threats and advocated terrorism." Reportedly, the French cops arrived at the station soon after 8.30am, and the woman "threatened to blow herself up". "Fearing for their safety, the police opened fire around 9:20 a.m. She was then injured in the stomach and evacuated immediately," the insider was quoted saying.

As of now, the French Police have started two investigations into the matter. One will reportedly investigate the woman's actions for "apology for terrorism, death threats and acts of intimidation", while another is to elucidate whether the police's use of a firearm was justified.

It is worth mentioning that Paris Metro Shooting video is doing rounds on social media in which the cops can be seen sealing the François-Mitterrand station.
Watch Francois-Mitterrand station video