Glenn Maxwell's Indian-origin wife Vini Raman slams 'vile comments' for supporting Australia
Vini Raman received online hate and many bombarded her Instagram handle asking how can she support Australia despite being of Indian origin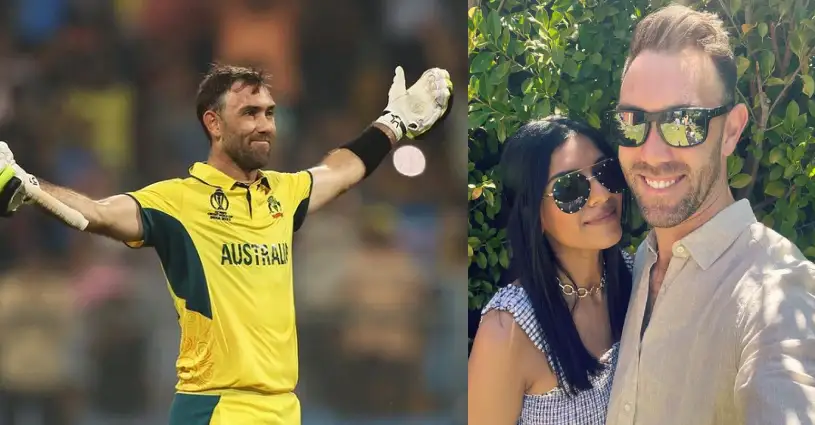 -

Australia on Sunday defeated India by 6 wickets and became World Champions for the sixth time. Australia sealed the historic win at the world's largest Narendra Modi Stadium. Courtesy of Travis Head's match-winning century and Glenn Maxwell taking the key wicket of Rohit Sharma, Australia shattered a billion dreams. After Team India's loss in World Cup 2023, many fans took to their social media handle and slammed Glenn Maxwell's Indian-origin wife Vini Raman.

Vini Raman received online hate and many bombarded her Instagram handle asking how can she support Australia despite being of Indian origin? As a result, Vini Raman broke her silence and lashed out at 'vile comments' she has been receiving for supporting her 'husband's team' (Australia) in the World Cup 2023.

Vini Raman on her Instagram wrote, "aaaaand cue all the hateful vile DMs. stay classy...can't believe this needs to be said BUT you can be Indian and also support the country of your birth where you have been raised and more importantly the team your husband father of your child plays in #nobrainer..take a chill pill and direct that outrage towards more important world issues."

It is worth mentioning that Travis Head's wife Jessica also received similar kind of comments on her social media handle. Travis Head and Jessica Davies got engaged in March 2021 and married each other in April 2023 after a long relationship.