Golden Temple model gifted to PM Modi up for e-auction; Sikh leaders call it 'grave disrespect'
The fifth round of the e-auction has completed, and the sacred model received its highest bid of Rs 11,11,100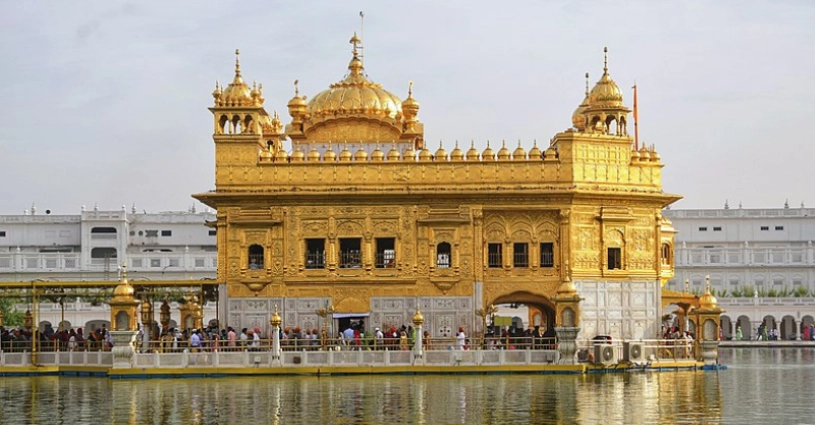 -

The National Gallery for Modern Art has put gifts and mementos gifted to Prime Minister Narendra Modi on e-auction earlier this month. The fifth round of the e-auction has completed successfully in which Golden Temple model has received its highest bid of Rs 11,11,100. While on the flip side, its auction is being condemned by the prominent Sikh leaders

Opposing this act, former Chief Minister of Punjab, Sukhbir Singh Badal has said auctioning off a sacred insignia would be of grave disrespect and would deeply hurt the religious sentiments of the Sikh Community. He has further urged to the Centre Government to halt the e-auction of the Golden Temple model so it could be returned to the Shiromani Gurudwara Prabandhak Committee (SGPC) if government is unable to preserve it.

Notably, the e-auction of the mementos will be held on October 31. As per the details on www.pmmementos.gov.in a total of 29 bids have been quoted for this sacred model so far with the basic bid of Rs 13500 and the highest of Rs 11,11,100.

Earlier, SGPC President, Harjinder Singh Dhami condemned this act and said; "this was not just an ordinary gift but holds immense significance as a symbol of devotion and respect."

Notably, the amount collected during the e-auction is sent to the Namami Gange project. This initiative was started by PM Modi when he was Chief Minister of Gujarat, and took on a new form after his change of role.

Here's the list of the other items that are being auctioned:
Ram Darbar statue

Statuette of Kamdhenu with a calf

Souvenir of Jerusalem

Painting of Banaras Ghat
There are a total of 912 items up for auction, including replicas of the Sun Temple at Modhera, Vijay Stambh of Chittorgarh.