Published On
Google outage error '502' explained; around 40,000 users affected worldwide: Reports
Google was down for thousands of users this morning according to Downdetector, a website to track website outages.
Author :
Guneet kaur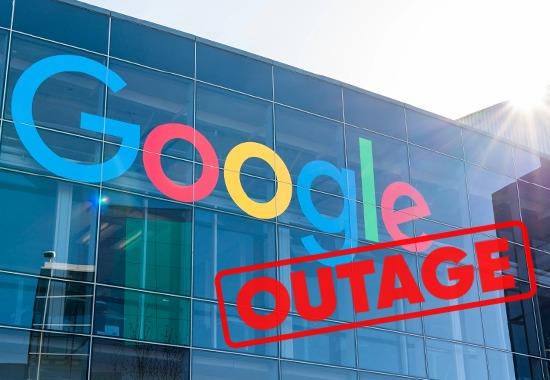 Whether we agree or not every person's life is somewhere or the other dependent on information from Google be it the latest news, information, images, etc.
Everyone's life came to a standstill this morning as Google was hit by a worldwide outage that affected around 40,000 users reportedly.
The Google search wasn't working for some time on Tuesday morning and when people were searching about something, the search engine showed error 502. The message shown to the users was, "502. That's an error. The server encountered a temporary error and could not complete your request. Please try again in 30 seconds. That's all we know."
When an error 502 is shown it means that the server is overloaded. When too many people are trying to access the same website, it surpasses the memory capacity of the server and this error is shown.
The outage also impacted a range of other products of Google such as Google Maps, YouTube, Google Photos, Google Drive, etc.
Till now no official statement has been made by Google regarding the issue. As this was the first time that Google went down, how could the Twitteratis have not reacted to it?
This is how this issue was mocked by the netizens
me using twitter as a search engine to check if google is down pic.twitter.com/GjNRoA3WzW

— val♥ (@omlitsari) August 9, 2022
Me omw to twitter to check if google is down for anyone else since I cant google search it #googledown pic.twitter.com/g797tcAv1q

— Ur mom (@bigfatBUSSY6) August 9, 2022
Me switching to twitter after experiencing error 500 in google#Google #googledown pic.twitter.com/hu4TMsB2K5

— 1038 (@remier_acbang) August 9, 2022
Google is down, how will we know anything now? pic.twitter.com/2onGcz3MxD

— ☀️ Jacq ☀️ (@MyHistrionics) August 9, 2022
As of now, Google and all its apps have been restored and are working flawlessly.