Published On
Hands of bjp drenched with the unpardonable sin of 'murder of democracy' in the country: asserts cm
Questions the need for spending crores of rupees on elections if country is to be run by one pm and 30-31 governors Author :
Rakesh Behal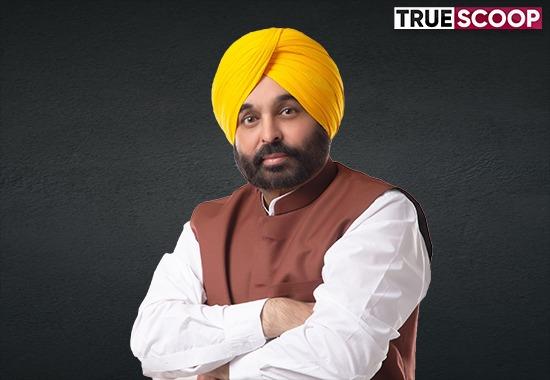 ASSERTS THAT HAD THE CONSTITUTION ENSHRINED ANY PUNISHMENT FOR THIS CRIME THEN THE ENTIRE BJP LEADERSHIP WOULD HAVE HANGED TILL DEATH
SAYS BJP HAS SHOWN GRAVE DISRESPECT TO THE FOREFATHERS OF INDIAN CONSTITUTION ESPECIALLY BABA SAHIB DR.
Punjab Chief Minister Bhagwant Mann on Saturday said that the hands of the entire BJP leadership are drenched with the unpardonable crime of 'murder of democracy' in the country.
In a statement issued here today, the Chief Minister said that the saffron party had killed the basic spirit of democracy by muzzling the voice of opposition in an undemocratic manner. He said that these leaders have caused irreparable damage to the ethos of democracy in the country which is very dangerous for the entire country and its people. Bhagwant Mann said that had the constitution of India enshrined any punishment for this unpardonable crime then the entire BJP leadership would have hanged till death.
The Chief Minister said that these leaders have shown grave disrespect to the forefathers of Indian constitution especially Baba Sahib Dr. BR Ambedkar by assaulting democratic values. He said that this has bruised the psyche of every countryman, who has deep faith in the democratic set up of the country and the constitution of the country. Bhagwant Mann said that people of the country will never forgive BJP for this sinister move and will give a befitting answer to them.
The Chief Minister quipped that if the country is to be run by one Prime Minister and 30-31 Governors then what is the need for spending crores of rupees on electoral process. He said that in democracy people are supreme and the government is run by the people elected by them but sadly during the regime of BJP some selected persons of the centre are peeping their nose into the affairs of states which cannot be tolerated. Bhagwant Mann said that BJP is patronizing these selected persons over the 'elected ones' which is very hazardous for democracy.