Published On
Happy Birthday Katrina Kaif: When Amitabh Bachchan CAUGHT 'Bollywood's Barbie' & Gulshan Grover KISSING In A Closed Room!
Gulshan Grover said that Katrina tries to seduce me in a movie.
Author :
Sheetal J Bhalla
Happy Birthday Katrina Kaif.
Today Katrina Kaif turns 38. She is one of Bollywood's most popular actresses. But how many of you know that she made her Bollywood debut in the film Boom, starring Amitabh Bachchan and Gulshan Grover, which, needless to say, was a flop and fell into darkness.

You'll be shocked to learn that Katrina Kaif kissed Gulshan Grover in her debut, and that the two had practised the lip-lock sequence for two hours! Continue reading to find out what happened after Amitabh Bachchan discovered Katrina and Gulshan kissing.


Gulshan-Katrina Practised Lip-lock For Two Hours
Actor Gulshan Grover claimed in an interview with a leading newspaper that the kissing scene in Kaizad's directorial flick Boom was the most challenging sequence he had ever done. The Boom crew had only two hours to film the lip-lock sequence in a submerged aquarium at Dubai's Hotel Burj Al Arab.
Gulshan Grover Was Nervous
According to reports, Gulshan Grover was so worried about shooting the sequence that he and Katrina Kaif practised the kiss numerous times in a closed room.




When Big B Caught Them Smooching!
Gulshan Grover even revealed that Amitabh Bachchan went into the studio and cheered him up as he was practising the lip-lock scene with Katrina. This, he claimed, simply increased his stress. Isn't that odd?



When Katrina Confidently Pulled Off The Lip-lock Scene
When Katrina and Gulshan later stood in front of director Kaizad, he advised Katrina to slide over the table, take Gulshan by the collar, and smooch him. Mr Grover was evidently taken aback by this, since he had not prepared for the moment, but Katrina had confidently pulled it off, and the two proceeded with the lip-lock.
Also Read: T-Series Managing Director Bhushan Kumar Accused Of Alleged Rape, FIR filed



Lip-lock Controversy
After a few years, when Katrina became a well-known figure among moviegoers, people came to know about her debut and her kissing scene with Grover became a source of controversy!




Katrina's Reaction On Her Lip-lock Scene


"What's there to react to in the first place?" Katrina had said when asked about her controversial part in "Boom. " What's new in those scenes, too? The film "boom" has always been all over the internet. I don't deny that I've done the scenes before, but I wasn't comfortable at all."




Katrina's Unseen Intimate Scenes Were About To Release
According to speculations, Boom will be re-released on DVD, with never-before-seen intimate scenes between her and co-star Gulshan Grover. Katrina, on the other hand, cleared the air by declaring "That isn't true. This is wrong information. Hindujas owns the DVD's rights, and they will keep them. It is not being distributed or re-distributed by them."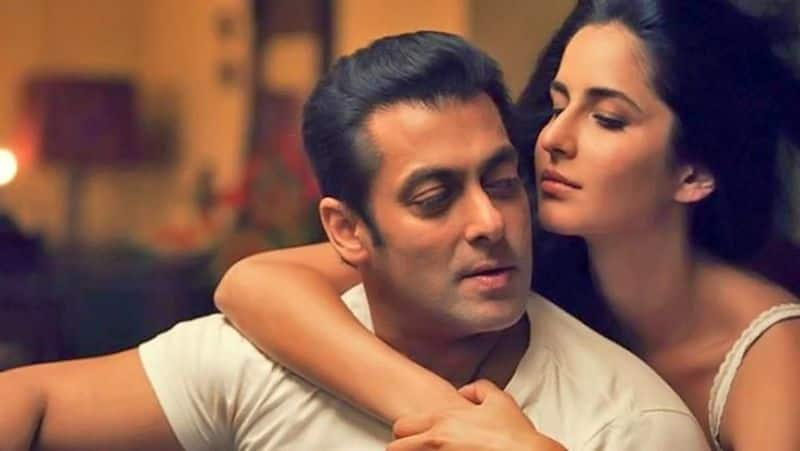 Salman Khan Took The Matter in His Hands
At the time, there were also rumours that Kaif's lip-locking scenes with Grover were cut from the film's initial DVD because her lover Salman Khan had forced the producers to remove the kissing scenes.




Katrina Tries To Seduce Me: Gulshan
When Gulshan Grover was asked to reveal anything about the film around its release, he said, "There's a boom. An upscale, wacky, and bizarre film. I play a gangster alongside Jackie Shroff and Amitabh Bachchan. For the first time, I have a romantic angle as well. In the film, Katrina Kaif tries to seduce me."

Aside from Grover and Kaif, Amitabh Bachchan, Jackie Shroff, Padma Lakshmi, Madhu Sapre, and Zeenat Aman starred in Boom. The film, directed by Kaizad Gustad, intended to show the relationship between the glamour world and the underworld.