Har Ghar Tiranga: Centre's decision to allow polyester flag; a big hit to Khadi industry
The demand for Khadi National Flags has gone down as now the preference for polyester-made flags has increased.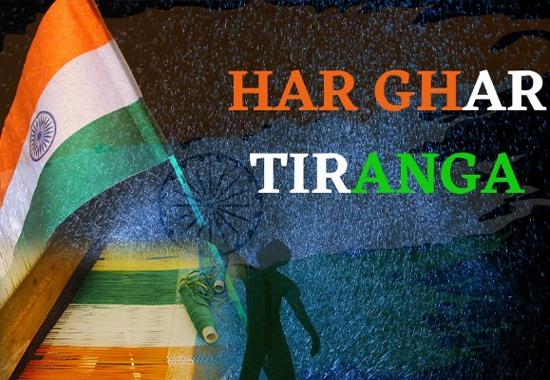 -

Almost hundreds of employees especially rural areas women are involved in the weaving and making of the Khadi National Fla will have to go through a tough time as the Central government has allowed the use of machine-made polyester flags.




Karnataka Khadi Gramodyog Samyukta Sangha is the only BIS-authorized unit to manufacture Khadi National Flag. The main source of income for the employees is making of the National Flag and now the government's decision has put these people in dilemma. Reportedly, the demand for Khadi National Flags has gone down as now the preference for polyester-made flags has increased.




"The sale of the Khadi flag was hit hard by the pandemic for two years. But we had high expectations this year since the country is celebrating Azadi Ki Amrit Mahotsav. But, after the Centre's decision, our orders are gradually coming down," said the secretary of KKGSS, Shivanand Mathapati.




He impressed upon the point saying, "The Flag Code stressed that the national flag must be made of khadi. The center's amendment is an insult to our national flag. We already wrote to the PM, and other elected representatives to withdraw the decision. We are mulling to launch a legal battle against this decision."




He further added that the sale of their flags due to the decision has gone down this year from 4.5 crores to 70 lakhs.




Also, another startling point that should not be left unnoticed is Central Government always puts stress on the points to make India pollution free, stop the usage of products that can cause pollution and make India clean and green.




TrueScoop spoke to the youth regarding this decision and this is their point of view.




Samriti Bharadwaj, a resident of Model Town said that this decision brings out the hypocrisy of the Central Government. On one hand, they are trying to make India pollution free while on the other hand they are using the polyester national flag is harmful to the environment.




Anjali, a resident of Urban Estate said, "Polyester National Flag should not have been allowed by the center as polyester is not biodegradable and takes thousands of years to decompose."




This decision has not impacted the common people but has surely given a huge blow to the Khadi Industry.