Published On
Here's How Trendy Gold Charm Bracelets Make for the Best Gifts
Charm bracelets were originally worn for religious and spiritual reasons and were believed to possess magical powers.
Author :
Rohit Gupta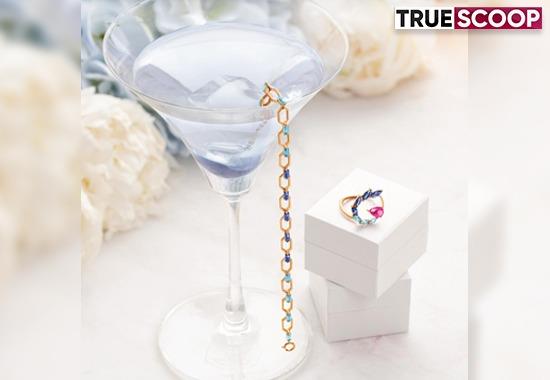 Fun, flirty, and fashionable.
We've all seen teenage girls running around with multiple charm bracelets on their wrists. But did you know that they have been around for more than a millennia? Charm bracelets were originally worn for religious and spiritual reasons and were believed to possess magical powers.
Over the years, it turned into a souvenir chain, that allowed people to wear their memories as a keepsake and reminder of their loved ones. Today, while remaining true to its roots of collecting memories, It's a statement jewellery piece worn by many women as an everyday fashion accessory.
The trend of charm bracelets is one that never goes out of fashion, and if you want to hop on the fashion bandwagon, then you must check out the collection of beautiful charm bracelets at Mia by Tanishq.
The designs in this collection are impeccable, and you will surely find gold charm bracelets that you love.
These
gold charm bracelets
can be a great addition to your jewellery collection and also make for the best gifts. If you are looking for trendy gifts for your loved ones, here is why gold charm bracelets make for the best gifts.
Gold charm bracelets have always been in style, and forever will be. This is because of the sentimental value attached to the gold charms. Apart from looking absolutely show-stopping, these gold charms are unique and have a meaning attached to them which makes them even more valuable.
You can get a gold charm bracelet for your loved ones with multiple gold charms attached to it, these can include some that are very specific to general ones that show that you care about them, these can include gold charms like a heart, a star, a flower, and more.
What's more memorable than having a gold charm bracelet with all your favourite memories? You can always look at the gold charms on your bracelet and be reminded of all the things you love.
It also makes for a perfect gift as more and more gold charms can always be added to the existing bracelet. Gifting a bracelet with all their favourite things packed into beautiful gold charms can be one of the best things your loved ones can receive, and they will surely remember this gift even after years have passed.
If everyone knows one thing about
gold
, it is that it's always a great investment. Investing in gold shouldn't be restricted to boring things like gold coins, but you can invest in dainty gold charm bracelets as well which look good while also making for a valuable investment for your future.
So if you are gifting gold charms to a loved one, it would also act as an
investment
for them. This would make them feel loved, and cared for, while also making them feel that they are important to you. A gold charm bracelet will always retain its value and never depreciate in price.
Where to Buy Gold Charm Bracelets From?
Charm bracelets are fairly popular and you can buy them from many online stores. However, there is one thing to ensure when buying gold charms is that they should be of good quality. If the gold charms are flimsy, they can break off easily and lose their luster as well.
To ensure that you are getting high-quality gold charm bracelets, you must shop from credible jewellers like Mia by Tanishq, here you can find an extensive collection of gold jewellery designs that are perfect for you and for gifting to your loved ones.