Hong Kong Free Air tickets: How Indians can apply for free travel to abroad?
Hong Kong started distributing free air tickets this Wednesday in a new campaign called 'Hello Hong Kong'.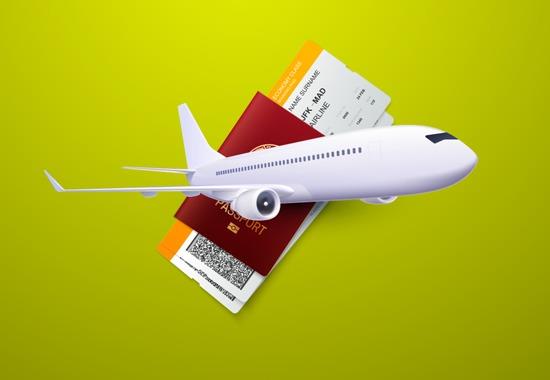 -

Hong Kong is eager to regain its tourism and has started a global promotional campaign, 'Hello Hong Kong.' The country is providing 5,00,000 free air tickets to welcome tourists from around the world. This move aims to boost tourism in the region post covid.

Hong Kong Tourism Board is also offering 'Hong Kong Goodie bags'; each bag has a voucher of HKD 100. Fred Lam, CEO of Airport Authority Hong Kong, said, "We hope those who secure the air tickets can bring two or three more relatives and friends to the city. Although we are just giving away 500,000 air tickets, we believe this can help bring Hong Kong over 1.5 million visitors."

Tickets for the campaign are distributed by a few airlines, namely Cathay Pacific Airways, Hong Kong Airlines, Greater Bay Airlines, and HK Express.

How to apply for free tickets to Hong Kong?

There are two ways to apply for free tickets. Once eligible, people can either participate in the lottery on the Hong Kong Airport website or register on the website of any of the participating airlines. They can visit the Hong Kong Airport or Hong Kong tourism board websites to access the participating airlines' designated web pages.

The winners will be chosen based on different criteria, such as a lucky draw, first-come-first-served basis, or 'Buy 1 or more- Get 1 Free, as arranged by participating airlines.

For example, Malaysian residents are required to sign up free Cathay membership on the company's website, then they need to answer three quiz questions correctly. Each member should be 18 years or above and is allowed to submit only one entry. After that, they need to sign up, fill out a form, and submit it. The ticket redemption code must be used within a month of the date of the redemption code email. If not redeemed, people will lose their prize tickets.

The tickets have been sponsored by the Airport Authority and are in economy class. The winners of the tickets will bear all related surcharges, fees, and taxes. All tickets are round-trip tickets to and from Hong Kong.

The tickets giveaway is expected to last six to nine months. India and some other countries' flights will begin from May.

Hong Kong Tourism Board (HKTB) recently organised two roadshows in Mumbai and Delhi. . The two events witnessed the participation of airlines, attractions, DMCs, etc., and exhibitors interacted with the Indian partners to reactivate the business.

In the interaction during a Mumbai event, Puneet Kumar, Director, South Asia & Middle East, Hong Kong Tourism Board, said that it is too soon to say anything, but the reaction this campaign is getting from the media across the world, including India, is quite positive. On asking how, many tickets are they planning to allot India? He said, "It will be decided after discussing with airlines and airport authority."