How Air Pollution can affect an unborn child? Lung specialist explains amid worsening Delhi AQI
Amid Delhi's worsening AQI, it has been revealed that air pollution can not only adversely impact people who are breathing the air but also those who are not in direct contact.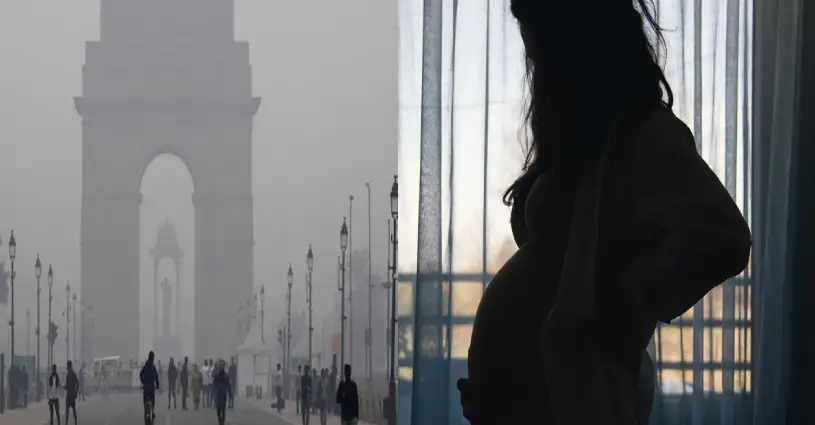 -

Even before Diwali, Delhi and many other states are witnessing a significant rise in Air Pollution. As expected, the political parties have started blame games rather than taking accountability and coming up with a solution. Delhi's worsening AQI has always been a matter of debate. However, in 2023, Delhi is turning out to be a gas chamber, a country of construction works, stubble burning, and vehicular pollution. India's National Capital has been engulfed in a cloak of smog. Delhi's worsening AQI is so serious that Delhi education minister Atishi on Saturday shut down primary schools till November 10. While there are many types of impacts of Air Pollution on human health, it can also adversely impact an unborn child.

Yes! you heard it right. Air Pollution can not only adversely impact people who are breathing the air but also those who are not in direct contact. Recently, a Senior Lung specialist at Medanta Hospital Dr. Arvind Kumar while talking to a newswire explained how Air Pollution can impact people of all age groups and even an unborn child.
How Air Pollution can affect an unborn child?
Dr. Arvind Kumar was quoted saying, "A child who is as yet unborn and in the mother's womb, from that unborn child to newborn to infants, children, adults, elderly, all age groups are adversely affected by air pollution. You might wonder how an unborn child can be affected because that child is not breathing then how the toxins in the air can impact him/her.
"His or her mother is breathing in the polluted air, the toxins go into her lung, through the lung they go into the blood, and through the placenta, it reaches to the embryo or the fetus as we call them. So depending on what age it happens, if it is the first trimester, then it will have many congenital defects. It is now a proven fact that ladies who have been in polluted areas during the first trimester of their pregnancy have higher effects of congenital defects in their children as compared to others.
In the later part i.e. second or third trimester, it can cause growth retardation, it can cause intrauterine deaths, it can cause premature delivery, can cause a whole lot of problems around birth that continue thereafter. "
Delhi's worsening AQI
Delhi's air quality index deteriorated from 415 at 4pm on Saturday to 460 at 7am on Sunday, reports suggested. Under the Centre's air pollution control plan, all emergency measures, including a ban on polluting trucks, commercial four-wheelers, and all types of construction, are mandated to be initiated and enforced in the National Capital Region if the AQI crosses the 450-mark.