How to identify Deepfake videos? Rashmika Mandanna's morphed clip row outlines AI's problem
Deepfake is a digital method that uses the technology of AI in which users can replace one person's face, voice, or other feature convincingly with that of another.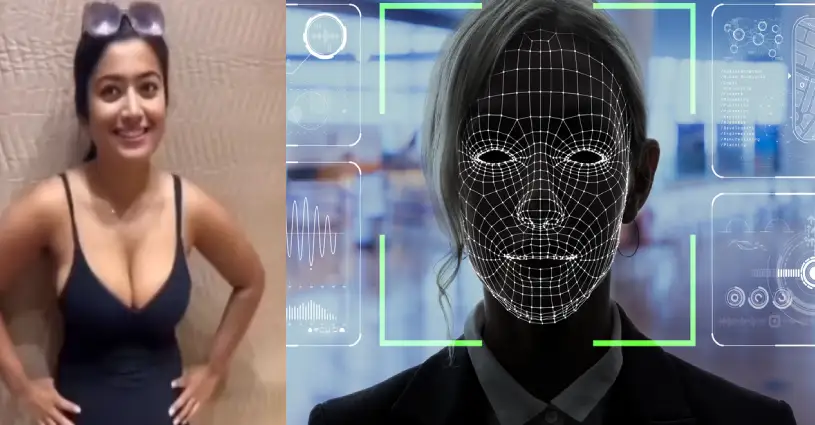 -

A demand for stricter laws has been echoing in India ever since Bollywood actress Rashmika Mandanna's deepfake video went viral on social media. Rashmika Mandanna's deepfake video controversy became so massive that megastar Amitabh Bachchan expressed that legal action should be taken. Thereafter, Rashmika Mandanna broke her silence and stated that she is hurt as a woman and actress and that she has become a victim of morphed video using AI. As a result, the Bollywood fraternity came together and lauded the Pushpa actress for reacting & also demanded a strict law that could control AI techs like Deepfake. However, a day later, Katrina Kaif suffered a similar kind of incident, and her photo from Tiger 3 sets were morphed from an unknown source.

Now, the question arises what is deepfake, and how to identify it? Let's understand in detail-
What is Deepfake?
Deepfake is a digital method that uses the technology of AI in which users can replace one person's likeness convincingly with that of another. A deepfake can be a video, audio recording, or image using deep learning algorithms that make it appear that a person is saying or doing something that they are not. Deepfake has been witnessing a spike around the world especially in India and it is turning out to be a matter of concern for people in judging what is real and what is fake.
Those wondering how to identify deepfake videos or deepfake pics, below is what you need to understand-
How to identify Deepfake?
Notably, Deepfakes are reportedly generated through a process known as generative adversarial networks (GANs), which involve two neural networks competing against each other. The resemblance is so realistic that people often become victims of fake news or fake information. However, there are ways to identify deepfakes.
Deepfakes can be identified by both close observation and through technologies as well.
1) Inconsistencies in Blinking and Facial Expressions: The most common way to identify deepfakes is to closely see patterns. This means humans typically blink in a certain pattern and in deepfakes the blinking and facial expressions have inconsistencies. Take Rashmika Mandanna's deepfake video for example. Rashmika's pattern of walking and talking was totally different in the video.
2) Lip Sync Issues: Rashmika Mandanna's morphed video clearly showcased lip sync issues. When the girl said something in the video, the lip structure somewhat was not going with the video. Therefore, if you have any doubts in the video, then try to observe the lip synchronization.
3) Unnatural Skin or Lighting: The most important aspect of how to identify deepfakes is unnatural skin and tone. Rashmika Mandanna's deepfake video was flagged as the woman's skin tone was not similar to the Bollywood actress. Therefore, observing skin tone is essential. Also, make sure that the shadows and reflections are consistent with the environment.
4) Inconsistent Backgrounds: Backgrounds in deepfake videos may exhibit distortions, warping, or flickering.
5) Audiovisual Mismatch: Although netizens are having fun using other celebrities' voices on different songs and memes, deepfake audios are also an issue. For example, PM Modi singing a Punjabi song, and Babar Azam's voice coming on Rajpal Yadav's dialogue are among the most common examples. To identify deepfake audio, you can observe that there can be a disconnect between the intonation, rhythm, or quality of the voice and the person supposedly speaking.
6) It is pertinent to mention here that high-quality DeepFakes are not easy to crack, but with practice, people can build intuition for identifying what is fake and what is real. You can practice trying to detect DeepFakes at Detect Fakes. Meaning Detect Fakes is a website where you can simple upload any photo or video that can help you identify whether the video or picture is generated by AI.